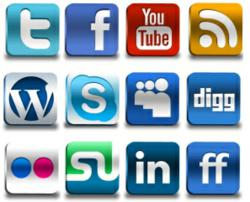 Saint George, UT (PRWEB) July 26, 2012
Animation video production company announces 3 new tips on social media marketing for video.
Through research on some top video marketing articles and blogs, Ydraw has put together this guide for marketing to social media networks. The one main point that the animation video production company Ydraw found of most importance in every social media video marketing campaign is having personality, and gearing your social media towards mutual benefit to viewers and oneself.
Tip #1: It is important to keep video posts on social media platforms interesting, engaging, and to evaluate how they impact users daily, seeing what is more interesting to them and adjusting accordingly. There are various tools that can be used to help in analyzing social media, with one of the main tools that analyzes across different platforms being Klout, which helps in strengthening connections between websites like Facebook and Google+.
Tip #2: Another good tip for businesses is to make sure that one does not mix business and personal relationships. Businesses should have a separate page for a personal social media account and a company social media account, not mixing the two. Business contacts are not commonly interested in seeing pictures from a family party, and friends on social networks are probably not interested in seeing in depth animation video production company business statistics.
Tip #3: From various video marketing experts, the majority vote tells users that it is more important to build a following of a brand by sharing significant video content, as opposed to buying "likes" or followers that have almost no return value. Make content interesting, share upcoming events with users, engage viewers and followers through personality and flair. Making it evident to fellow users and followers that one's social media is personable and is an actual human being is also important, so that users can feel connected to a brand emotionally.
Ydraw, a leading animation video production company is keen on making business videos personable and trend savvy. With some of these useful tips above implemented into their overall video marketing and animation strategies, this video company is always on the hunt for new engaging methods for optimal viewer connection.
Ydraw, creative videos that inspire.
Alecsy Christensen