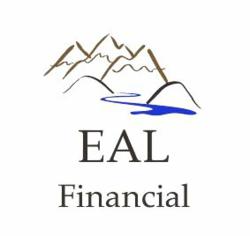 New Retirement Website Called "Annuity Alabama"
Birmingham, Alabama (PRWEB) March 14, 2012
A Birmingham, Alabama Independent Advisor with EAL Financial, Greg Lawrence, teamed up this week with Annuity Think Tank to create a new educational retirement income website called "Annuity Alabama". The new informative retirement website will feature daily retirement and income planning content including blogs, articles, and white papers. Annuity Alabama will also highlight relevant retirement videos focused on the importance of contractually guaranteed lifetime income.
Many of the latest retirement studies, including the Allianz "Reclaiming the Future" report, reveal that baby boomers are completely rethinking retirement. Instead of looking for growth and high returns, the fear of outliving their nest egg has turned the focus to preservation of principal, safety, and income. As baby boomers and retirees in Birmingham, Huntsville, and the surrounding parts of Alabama search the web for the best retirement information, the need for up to date and unbiased research is crucial. The new site, http://www.annuityalabama.com, were designed to make retirement education easy for baby boomers online. The sites update new retirement relevant information and articles on a daily basis and can serve as the one stop shop for retirement edification for Birmingham and Huntsville baby boomers.
About Greg Lawrence
Greg Lawrence is a Principal with EAL Financial and began his career in financial services in 1999. He has always acted as an Independent Advisor, placing the goals and concerns of his clients as his top priority. Greg remains committed to educating his clients and developing strategies designed to help them achieve their personal and professional objectives - now and in the future. He understands there is a universe of investment vehicles and you need a partner who imparts knowledge and instills confidence ensuring you are comfortable with your decisions.
As a former Marine, Greg understands the importance of discipline. Discipline helps ensure no detail is overlooked. There is great pride in the level of professionalism attached to every task – and the personal attention he gives to every client. As a husband and father of two, he understands the importance of planning for the future so you have the peace of mind that you and your loved ones are protected.
Greg holds an Alabama Insurance License as well as a Series 7 and Series 66 Securities License. He is also one of three Veterans Administration Accredited Claims Agents in Alabama. Greg can be reached at 1-866-898-9968 or greg(at)ealfinancial(dot)com
About Annuity Think Tank
Annuity Think Tank's vision is to be the first place advisors and consumers come to for innovative annuity solutions, unbiased annuity education, annuity research, and the most comprehensive annuity information on the web. Advisors and financial professionals, please visit our site designed for you at Annuitythinktank.com. For further questions contact us toll free at (855)888-6494 or email us at info(at)annuitythinktank(dot)com. We appreciate any and all feedback including new video ideas, blogs, and annuity concepts.