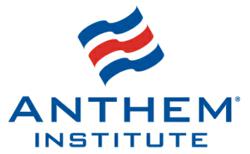 Jersey City, N.J. (PRWEB) March 29, 2012
Anthem Institute in Jersey City, N.J. will begin offering its one-day, five-hour Basic Life Support for Healthcare Professionals next Friday, April 6, from 9 am to 2 pm at its 40 Journal Square campus.
The course teaches basic life support skills for patients of all ages, using American Heart Association guidelines for cardiopulmonary resuscitation (CPR) for adults, children, and infants, as well as choking relief and using an automated external defibrillator (AED).
Other sessions will be held every Friday from March 13 through May 11.
For more information and to register for a session, visit the Anthem Institute website at antheminstitute.edu or call 201.876.3800.
About Anthem Institute
Originally established in 1986, Anthem Institute-Jersey City is part of Anthem Education, a Phoenix, Arizona-based family of schools and colleges that provides career-focused training and education programs at 22 accredited institutions in 14 states as well as online. The Anthem Education family of schools includes Anthem College, Anthem College Online, Anthem Career College, Anthem Institute, Morrison University, and The Bryman School of Arizona. For more information, visit anthem.edu.
For more information about our graduation rates, the median debt of students who completed the program, and other important information, please visit our website at anthem.edu/disclosures.