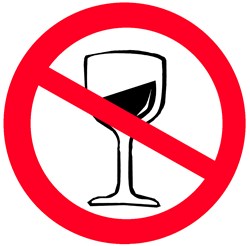 A convicted driver can be imprisoned, fined, banned from driving and can receive a criminal record
(PRWEB UK) 22 June 2012
In a bid to reduce summer drink -driving accidents and following the success of a similar campaign last year, the Association of Chief Police Officers (APCO) has launched a month long, summer anti-drink driving campaign. This particular campaign is unusual because motorists will not only be targeted in the evening and at night but also first thing in the morning too. This is because even after a night's sleep, many drivers could still be over the legal alcohol limit for driving. The campaign will also focus on those who drive whilst under the influence of drugs, an equally serious offence. Last year's campaign was deemed a success and resulted in more than 88,000 people being stopped with 6.1% of people either refusing a test or, when tested, being found to be above the drink driving limit.
APCO has announced that in 2010, 250 people were killed with a further 88,629 people injured as a result of incidents where the driver was over the drink drive limit. This amounts to 14% of all fatalities occurring in that year. If a driver is caught and is lucky enough to have escaped an accident it will still have a marked effect on their life: A convicted driver can be imprisoned, fined, banned from driving and can receive a criminal record, which can seriously restrict travel and employment. Furthermore, a drink driving conviction on a driver's record will vastly increase the cost of their car insurance.
Andrew Goulborn Commercial Director at car insurance comparison site Tiger.co.uk commented: "With the summer scheduled to be full of sporting events including Euro 2012, Wimbledon and the Olympics, we urge all of our shoppers to drive safely. With so much going on people will want to want to join in the fun but if you are planning on driving, the only way to stay safe is to be completely alcohol free. If you do want a drink, be sure to organise a designated driver or arrange for a taxi, even if you plan on staying the night at your location.
"A drink driving conviction will have a drastic effect on anyone's life. Apart from the dangerous situation you are putting yourself and others in, you will pay more to insure your car in the longer term, you will be harder to employ and you could even go to jail."
About http://www.tiger.co.uk:
Tiger.co.uk is a trading name of Call Connection Ltd. Tiger.co.uk is a UK based, independent motor insurance comparison site, offering insurance quotes from over 150 insurance brands. Call Connection Ltd is authorised and regulated by the Financial Services Authority (number 308374).