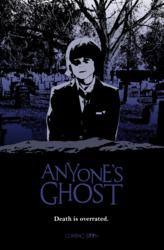 Death is overrated.
Nashville, TN (PRWEB) March 02, 2013
Although specific details on the film's plot is being kept under wraps, the producers are specifically looking to cast the lead, an 11-year old aspiring filmmaker obsessed with death. In hopes of discovering the next "future star" the producers are opening up the casting call to non-professionals through both traditional and non-traditional means. Molly Mayeux, producer, states "instead of just hiring a casting director and submitting to a breakdown service, we've been scouring the internet looking for young aspiring filmmakers to star in the movie. But it's a big world so we need your help finding our young future star."
For consideration, please send an email to: casting(at)DahliaStreetFilms(dot)com. Include your name, age, city and state, and attach a recent photograph.
About Dahlia Street Films
Dahlia Street Films is the production banner of veteran producer Molly Mayeux whose long list of credits includes The Hi Line (Sundance), Dandelion (Sundance), and Rain (TIFF). To learn more, please visit dahliastreetfilms.com.
Anyone's Ghost will be the second co-production with Point Zero Seven. Blind Turn, starring Rachel Boston (Witches of East End), is currently in world-wide release.