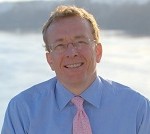 It's often difficult for survivors of childhood sexual abuse to come forward and speak out but it helps other survivors realise they are not alone
(PRWEB UK) 26 November 2012
Since early October, the Jimmy Savile child abuse allegations have plagued headlines as stories have continued to emerge of his horrifying conduct and sexual assault of children spanning decades. Police are investigating the actions of Savile, who allegedly leveraged his high-profile persona to cast a smokescreen around years of abhorrent abuse, and are currently following up more than 300 possible victims, according to the telegraph.
It was also announced that the BBC may face a full public inquiry should it fail to get to the bottom of how it allowed him to abuse children on its premises. The broadcaster is now conducting internal investigations into its procedures and culture at the time the possible abuse took place, as well into why 'Newsnight' failed to air a programme that would have broken the story. But if the BBC's inquiries fall short, a full public inquiry may ensue. It would not be the first time that a major organisation has turned out to harbour a flagrant child abuser who managed to operate hidden in plain sight.
As Savile's alleged victim count rises, those who have suffered at the hands of his abuse are seeking justice. Jef McAllister, Managing Partner of AO Advocates, a firm specialising in representing those who have suffered at the hands of child sex abusers, states, "It's often difficult for survivors of childhood sexual abuse to come forward and speak out but it helps other survivors realise they are not alone."
In the video released by the firm, McAllister goes on to mention the wealth of supportive institutions through which survivors can begin to rebuild their lives. "Organisations such as the National Association for People Abused in Childhood (NAPAC) or One in Four UK to name two, are fantastic support groups which provide free hotlines for support and are able to refer survivors to sources of treatment or other resources."
McAllister goes on to say, "Sadly, abuse victims are too often bullied into silence by the very institutions which have enabled abuse to occur or failed to prevent or stop it, and are thus trying to conceal their own wrongdoing. If you are ready to come forward and speak out, nothing is more effective in protecting other children. Our experience in supporting sufferers of child abuse has earned us a reputation for providing a safe and caring environment in which survivors can seek the justice they deserve for their suffering, whilst exposing those responsible for abuse.
"Our combination of litigation expertise and compassion for survivors of abuse is what makes AO Advocates effective in helping survivors who have decided to seek legal redress."
This press release refers to the Jimmy Savile child abuse scandal as reported in various publications including The Telegraph.