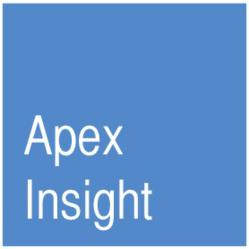 Two acquisitions of leading UK operators in the last couple of weeks suggest renewed optimism around the sector
London (PRWEB UK) 6 March 2013
Apex Insight's new Contact Centres market insight report describes how, having grown rapidly during the boom years, the industry stalled when the economy turned downwards after Autumn 2008. Market growth has been modest since then, leaving the industry at a shade under 50,000 outsourced seats, or around £2.6bn in revenue while margins remain below historical levels.
However, two acquisitions of leading UK operators profiled in the report in the last couple of weeks suggest that there is renewed optimism around the sector. First, the Scottish call centre operation, HEROtsc, which had been bought by Hero Group, the Indian conglomerate, as part of its then strategy to build a global customer management business, was sold to Webhelp Group, which is based in France and operates contact centres across Europe. Then LBM, which had undergone a successful turnaround under private equity ownership, was bought by Stream Global Services, the international customer management group based in the US.
Both companies have performed well in recent years and becoming part of international groups focused on contact centres, customer management and BPO should position them to continue to do so in future. Following these transactions, most of the leading UK players are now aligned with one of the large service groups. However, there are still some smaller independents which could be targets for other overseas players looking to enter the UK market by acquisition.
Another positive trend for the industry in the UK is that the flow of companies bringing call centre operations back from offshore locations such as India has continued. Examples from the last few months include Play.com, Advanced Payment Solutions and Virgin Holidays. We expect others to follow as high wage inflation in India has narrowed cost differentials while new cloud computing technology, being widely adopted by the industry, gives more flexibility for different parts of a contact centre to be in different locations. In particular this makes it easier to design solutions which put the voice elements of a contact centre in the UK, to give better cultural alignment with callers, while having other functions, such as webchat or email, in lower-cost locations.
The full Apex Insight market report: "UK Contact Centres: market insight report", which includes profiles of the leading players as well as growth forecasts for the market and its key drivers, is available from apex-insight.com/research
About Apex Insight
Apex Insight is an independent provider of research, analysis and consulting services covering business services markets in the UK and Europe. In addition to Contact Centres, it has recently published market reports covering sectors including Integrated Facilities Management, Contract Catering, Security, Pest Control, Waste Management, Tool & Equipment Hire, Express Parcels and Vehicle Leasing.
Companies mentioned in the report
Vertex Data Science
Capita
Teleperformance
Arvato
Serco Listening Company
Sitel
Firstsource Solutions
HEROtsc
Webhelp
LBM Direct Marketing
Stream Global Services
Response
bss
Garlands Call Centres