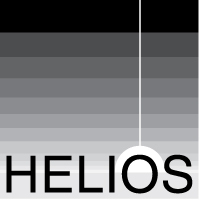 Multi-channel publishing is one of the predominant developments in today's media. Mobile devices like the Apple iPad will accelerate the trend to provide online content with links to related text and media files
Hannover, Germany (PRWEB) December 16, 2010
HELIOS Software integrates the new HELIOS index server search system, fully compatible with Apple's Spotlight search technology, into its upcoming UB2 server product suite. Full text searches in complex PDF files, Adobe InDesign and QuarkXPress preview files, as well as in UTF-8 encoded text files, are fully supported. Unique to HELIOS is the Spotlight search support for XMP metadata. Customers can even define their own XMP panels in Photoshop and the additional metadata fields are then indexed and searchable.
Servers running HELIOS UB2 are the first to support Spotlight searches for Mac, Windows, and Web users as well as CLI (command line interface) based integration processes. Any network client, including mobile devices like the Apple iPhone and iPad, can find files matching any set of text or keywords within seconds. Saving search patterns makes finding files for any requirements fast, easy, and efficient.
"Multi-channel publishing is one of the predominant developments in today's media. Mobile devices like the Apple iPad will accelerate the trend to provide online content with links to related text and media files," explains Helmut Tschemernjak, CEO of HELIOS Software GmbH. "A fundamental requirement for this kind of publishing is to quickly find relevant data by content and keywords in an easy and efficient way." The new HELIOS index server offers a powerful, yet easy to use database for any kind of image file metadata as well as full text indexing. Combined searches mixing text phrases with image properties referencing XMP, IPTC and EXIF metadata allows finding the few relevant files out of millions of stored files within seconds.
Mac OS X Spotlight compatible searches are fully integrated with the new HELIOS UB2 index server, offering powerful search capabilities for any Mac client via HELIOS EtherShare UB2. HELIOS PCShare UB2 provides a Spotlight query extension for the Windows Explorer. For Web clients including mobile devices a Spotlight compatible searching interface is integrated into the new HELIOS WebShare UB2. Finally a command line utility for easy integration of the new index server capabilities with third party solutions such as digital asset management and management information systems is included.
Key benefits of the new Spotlight server search feature include:

Fast server-wide file find by any keyword combination gives access to relevant data within seconds
Platform-independent client support using Spotlight queries, for Mac OS X, Windows, Internet and mobile devices
Support for XMP, IPTC and EXIF metadata formats may substitute for a simple DAM solution
Adding XMP metadata tags allows for easy integration of custom metadata requirements
Command line tools for Mac, Windows and Unix enable easy integration with 3rd party applications
Simple and advanced queries using the Spotlight syntax are fully supported
Optional support for PDF full text and PDF form fields indexing
Additional information about the new features of the upcoming HELIOS UB2 software suite can be found at the HELIOS Software website at http://www.helios.de.
Smart Ideas for Better Networking
HELIOS UB+ Unbreakable Server Solutions deliver mission critical server solutions to enterprise, government, university, and prepress sites. WebShare, EtherShare, and PCShare provide integrated cross-platform networking for Mac, Windows and Web clients, with advanced file and print server services, and easy remote server administration. HELIOS ImageServer, PDF HandShake and PrintPreview bring high efficiency and advanced capabilities to design, prepress and printing operations.
HELIOS products run on powerful and scalable servers including Apple Mac OS X, IBM AIX, Linux, Sun Solaris, and Windows systems. HELIOS products provide reliable cross-platform support for Mac, Windows, Web and UNIX-based clients.
Distributors sell HELIOS products worldwide to value-added resellers who provide complete networking solutions to customers. HELIOS also works with many strategic partners that incorporate HELIOS server software to provide powerful third-party archive, asset management and workflow solutions.
Editorial contact:
Germany Helmut Tschemernjak, HELIOS Software GmbH, Steinriede 3, D-30827 Garbsen, Germany; Tel +49-5131-709320 Fax +49 5131-709325; E-mail: mktg (at) helios.de; Internet: http://www.helios.com
U.S.A. Thomas Hallinan, HELIOS Software GmbH, 209-827-2760, mktg (at) helios.de Bill Gram-Reefer, WORLDVIEW, 925-323-3169, reefer (at) worldviewpr.com
###