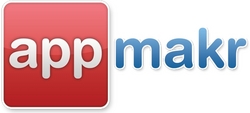 Our design team utilized AppMakr to develop the iPhone app in less than a month.
Washington, DC (PRWEB) March 11, 2010
Open Green Map, a social mapping platform that allows people to find green spots in cities around the world, now has its own iPhone app, built using AppMakr.
The nonprofit Green Map movement, founded in 1995, charts green hotspots through locally-driven collaborative mapping projects. This sustainability network has charted local farmers markets, green buildings and bike lanes in 635 cities in 55 countries thus far. The organization recently launched a mobile app built using PointAbout Inc.'s do-it-yourself AppMakr service.
"Our design team, including Té Baybute and Akiko Rokube utilized AppMakr to develop the iPhone app in less than a month," said green innovator Wendy Brawer. "With the help of sponsoring companies, foundations and individual donors, we'll be building richer versions and continually improving exploration and interaction, contributing much to community well-being and the future we all share," said Brawer.
The award-winning open source website, Open Green Map, allows people to contribute details on sustainable, social and cultural spots in their corner of the world.
The Green Map app features "What's Green Nearby?" a green site locator based on the Open Green Map as well as the movement's maps, videos and photos alongside the Green Map Twitter feed and blog.
The Green Map app is available for free on iTunes. Download it here.
About PointAbout:
PointAbout Inc. (http://www.PointAbout.com) develops custom iPhone apps for such game-changing brands as The Washington Post, Gannett, Burger King, and others. PointAbout is the creator of AppMakr, a revolutionary service for making a fully native iPhone application, allowing users can enter a website URL or keywords and create a sample iPhone app in under 30 seconds. AppMakr has been profiled in TechCrunch, Time, Mashable, MobileCrunch, TechMeme, TECH Cocktail, The Wall Street Journal and The Washington Post. For details, contact Daniel R. Odio at Daniel(dot)Odio(at)PointAbout(dot)com or 202.250.3846.
###