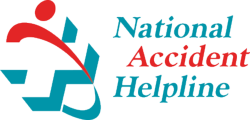 The latest figures highlight the importance of taking health and safety seriously.
(PRWEB UK) 11 March 2013
National Apprenticeship Week 2013 starts today, and leading work injury company National Accident Helpline believes this is the perfect time to refocus on health and safety at work.
According to Health and Safety Executive [HSE] annual figures, 173 people were killed and a further 111,000 people were injured as a result of an accident at work last year.
HSE figures also show that the highest number of accidents occurred in agriculture, waste and recycling and construction - which remains one of the most popular choices for apprentices.
The HSE believes that young people are often more at risk of workplace injuries as they "may lack experience or maturity or may be unaware of how to raise concerns".
For more information, visit Young people at work on the HSE website.
Beth Powell consumer director at National Accident Helpline, said: "Apprenticeships are wonderful opportunities for young people, but the latest figures highlight the importance of taking health and safety seriously."
Beth added: "Every employer is required by law to ensure that their environment is safe. Sadly accidents do happen, but injuries are all the more tragic when they could have been avoided. If you do find yourself involved in an accident that wasn't your fault, we are here to help. Contact National Accident Helpline and speak to one of our legally trained advisors."
-Ends-
Notes to Editors:
About National Accident Helpline:
National Accident Helpline is the biggest and most recommended personal injury claims company in the UK and has been helping those injured at work through no fault of their own since 1993.
Work Injuries Helpline - a specialist work injury claims site was set up last year to help those injured at work find out more about their rights and claiming compensation.