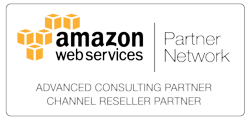 Cloud computing provides the opportunity to deliver increased agility, flexibility and economies of scale enabling our clients to focus on innovating their business.
- Sridhar Bogelli, CEO and Founder
(PRWEB) December 20, 2012
Apps Associates, a premier IT consulting and professional services firm, announced today that they have become an Amazon Web Services Partner Network (APN) Advanced Consulting Partner. This designation underscores the investment and commitment Apps Associates has made to bring the benefits of Amazon Web Services to enterprise customers with the knowledge, experience and ability to consult, deploy and support the Amazon Web Services' platform and applications.
Apps Associates considers cloud computing as strategically vital and has recently launched a series of free, cloud-based Test Lab environments for Oracle applications, technology and database helping companies evaluate and leverage Amazon Web Services as a platform. Apps Associates has also been working with enterprise customers to help them plan, deploy and integrate Oracle applications for their test, development and production environments in the cloud.
"Cloud computing provides the opportunity to deliver increased agility, flexibility and economies of scale enabling our clients to focus on innovating their business," notes Sridhar Bogelli, CEO of Apps Associates. "Reaching Advanced Consulting Partner status for Amazon Web Services is an important accomplishment to support that mission. AWS based solutions are a key extension of our portfolio."
The AWS Partner Network (APN) is comprised of qualified technology and consulting partners that help customers of all sizes and sectors to build, deploy, migrate, run and manage applications on Amazon Web Services. Apps Associates offers end-to-end services to its clients, right from the initial implementation stage to the deployment and support stages using a proven integrated approach to delivery. With this announcement, Apps Associates reinforces its commitment to simplify the process of migrating Oracle applications and technologies to the cloud.
About Apps Associates
Apps Associates is a premier IT service provider offering proven expertise in Oracle and Microsoft applications and technologies. With global operations, in North America (Boston (HQ), New York, Atlanta, Chicago); Europe (Germany, Netherlands); Middle East and India, Apps Associates provides services and solutions that cover the entire life cycle of IT consulting and execution. Apps Associates is a Platinum Level member in Oracle Partner Network with specialization in E-Business Suite, Business Intelligence, Service Oriented Architecture and Oracle Database. Recognized as one of the fastest growing private U.S. companies by Inc. 500|5000 for the past (4) consecutive years and continuing to realize rapid growth, Apps Associates is setting a compelling standard for delivery & customer satisfaction.