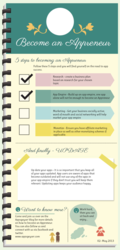 Making a successful business requires more than putting a product in the market, so we created the Appreneur guide
Alexandria, VA (PRWEB) May 09, 2013
The app industry has become caught up in the entrepreneur revolution that has occurred in recent years. Individuals from all sectors have turned their backs on traditional careers and are starting businesses from home. Many of these individuals have turned to app making, seeking to become the next Appreneur.
In order to aid the budding Appreneurs, AppsGeyser has derived a guide to help lead individuals to the right path. The aim of the guide is not to help with app building, but to highlight what is required to make a successful business in the ever growing competitive app industry. Being an Appreneur can be very rewarding once a proper grounding has been laid. Appreneurs can earn a secure income while working around their own schedules.
The five steps that are recommended to take in order to become a successful Appreneur are; Research, Build app empire, Marketing, Monetize and Update. More details are available direct from AppsGeyser.
Stay at home Dad, Mark Wiseman told us "My wife has a demanding career and I have found myself at home looking after our young children. I wanted to start a new business but didn't know how. Thank you AppsGeyser for giving me the freedom to work from home, earn a great income and remain loyal to my family."
"We are often asked by our users why they are making only a small income from their app,"AppsGeyser Co-founder Vasily Salomatov, explained, "We realized that many people were not looking beyond the app creation stage. Making a successful business requires more than putting a product in the market, so we created the Appreneur guide to help get our users on the right track for career success. "
About AppsGeyser
AppsGeyser, launched in February 2011, is a fast growing Android app creation platform. AppsGeyser enables users to create apps for Android devices from any web content in under five minutes. AppsGeyser has seen more than 406,000 apps created on its platform. There have been more than 277 million downloads of its apps.
‎