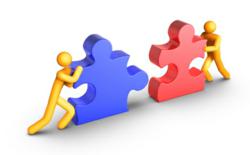 AppsGeyser have helped me monetize my app effectively and kept my dream of having an app building career alive
Alexandria, VA (PRWEB) June 28, 2013
AppsGeyser has been helping app makers create successful apps since their launch in 2011 and now, in 2013 they have taken this one step further by helping app makers create larger revenues through the exclusive AppsGeyser partnership scheme.
Research has shown that many app makers leave the app making business due to the lack of revenue that they are able to extract from their apps once they are on the market. The lack of success in the market is not being derived because the apps are not of high enough quality, but because the apps are not being marketed, monetized and distributed in the correct manner.
App makers that have the capabilities of creating high quality apps can join ranks with Appsgeyser who are experts in monetization and app distribution, the combined expertise enables app makers to focus on what they do best, create apps and allows AppsGeyser to take over the rest. For details on how to join the scheme click on the link: http://www.appsgeyser.com/blog/2013/06/17/grow-your-android-app-business-by-10x-become-an-appsgeyser-partner/.
Andy Stevens has been creating apps for the past two years and was on the verge of giving up, he told us, " I spent many months perfecting my apps ready for launch, in total I had 4 apps, initially my download levels were high, but I was hardly making any revenue, I was about to give up. Then I heard about the partnership with AppsGeyser. Within a few weeks I saw the difference. AppsGeyser have helped me monetize my app effectively and kept my dream of having an app building career alive."
"We often see great apps coming through our app making platform, but see that they haven't reached their monetizing potential," AppsGeyser Co-founder Vasily Salomatov, told us, " Therefore we put together our Partnership scheme that allows us to help monetize these successful apps to their maximum potential."
About AppsGeyser
AppsGeyser, launched in February 2011, is a fast growing Android app creation platform. AppsGeyser enables users to create apps for Android devices from any web content in under five minutes. AppsGeyser has seen more than 461,000 apps created on its platform. There have been more than 313 million downloads of its apps.