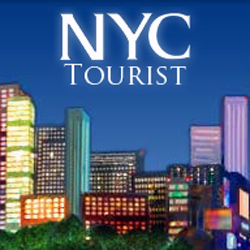 New York, NY (PRWEB) March 29, 2013
Although it may still feel like winter outside, Spring has officially arrived in New York City, and with it comes the month of April, which is filled with all sorts of activities and events celebrating the coming of the new season. Enjoy a tour, sporting event or any of the other fun things to do in New York City that NYCtourist.com has compiled here.
New York Events for April
Nothing symbolizes the arrival of Spring like blossoming flowers, and the Macy's Flower Show is a lovely way to get in the spirit of the season. Take in the sights and scents of thousands of flowers assembled for the viewer's pleasure. This year, the event is going on in Herald Square until April 7, and the theme is South Asia which results in lots of vibrant colors and giant exotic elephant statues. For some additional Spring blooms, check out the Cherry Blossom Festival which will be taking place from April 28-29 at the Brooklyn Botanical Garden. Stroll through the gorgeous flower-lined trees and snap some photos to commemorate your New York City trip.
Ready to try and spot some A-list celebrities? The Twelfth Annual Tribeca Film Festival is just around the corner, and this festival will be a gathering for the who's who of Hollywood. Groundbreaking films will premiere at the Tribeca Film Festival, and visitors can sit in on panels led by Clint Eastwood and other directors, or catch a new movie starring the likes of Julianne Moore or Paul Rudd before it is released in theaters. Don't miss this popular NYC event this year, going on from April 17 - 28th, 2013.
Best NYC Tours This April
Another wonderful option to soak up the Spring is by taking a tour of Central Park. Come witness the iconic New York City landmark as it transforms with fresh greenery and brightly-colored new flowers on the Guided Bicycle Tour in Central Park. Cruise through the New York City park with the whole family on this NYC tour which will lead tourists through Strawberry Fields, the Central Park Zoo and other popular New York City attractions. Aspiring photographers and nature lovers alike will be delighted by the Central Park Photo Safari Tour, which instructs participants in the art of photography by taking them around to capture the beautiful Central Park attractions and foliage.
Most of the New York City boat tours will be up and running again starting in April, and these are a fantastic way to see some of the top New York City attractions. Circle Line Full Island Cruise will take passengers around to the various Manhattan Island landmarks, and guests can enjoy a discount when they book this cruise online. Manhattan By Sail offers some tours that are truly unique in that these New York City tours are informative and give guests the opportunity to view Manhattan from the comfort of a historic ship.
Sports in NYC
Spring means one thing to most Americans: the chance for a fresh new baseball season. The New York Yankees have their opening day on April 1st against their arch nemesis, the Boston Red Sox. For those not able to score tickets to opening day, there are some other promising Yankees games to catch this April. The entire homestand against the Red Sox would be worthwhile checking out to witness the bitter rivalry in action, and the Baltimore Orioles are fresh off a strong previous season and ready to take the Yankees on from April 12th to April 14th. The New York Mets will have their opening day on April 1st as well, and will be playing the San Diego Padres.
Not a baseball fan? The 2013 basketball and hockey seasons are still underway, so visitors can make a trip to the historic Madison Square Garden to see the Knicks or Rangers face off against their opponents. Find NYC sports tickets to all of the games throughout the season.
Concerts in NYC
There are some fantastic musical acts coming to New York City this April. Catch Andy Grammer on April 2 at Irving Plaza for a great start to the month. See Scottish Indie Rock band Frightened Rabbit perform the tracks off their new album at Terminal 5 on April 4th, or sing along as the Black Crowes perform their hits at the same venue the next day. Alicia Keys and Miguel will also be in NYC on April 5th, performing at the Barclays Center in Brooklyn. Then on April 7th, Green Day will take over the Barclays Center stage, and the Yeah Yeah Yeahs will be performing over at Webster Hall. Muse will be at Madison Square Garden on April 15th and 16th, and then a few days later, Diana Krall will be at the Beacon Theatre at the same time Rod Stewart will be performing at Madison Square Garden, both on April 19th, 2013.
NYC Hotel Deals April 2013
Many of the top hotels in NYC offer great views and some money-saving deals that will make a trip to New York City even more enjoyable. The Pod Hotel NYC has a great location and has a special going with rates of $338 a night when guests stay two nights or more. Anyone in the mood for a little luxury can treat themselves to a stay at the Loews Regency Hotel, and can save 20% when they book a three night stay with the Loews Long Weekend package. Park Central New York is another fantastic hotel with several great NYC deals to choose from, like a breakfast special from the Bakery Bar and more.
About NYCTourist.com:
NYCTourist.com is an authority on traveling to New York City. NYCTourist.com is a one-stop destination when planning a NYC vacation. Find the best information, deals, reviews and tickets for hotels, attractions, Broadway shows and events in New York City.