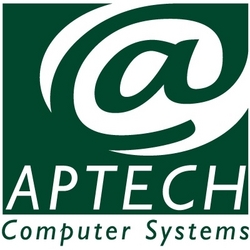 Noble will realize major operating efficiency gains by automating its data gathering, business analysis, budgeting and forecasting processes on Execuvue and Targetvue
PITTSBURGH, PA (PRWEB) December 5, 2007 -
Aptech Computer Systems, Inc. announced today that Noble Investment Group has installed Aptech's Execuvue business intelligence system and Targetvue enterprise planning hotel software solution to streamline data gathering, business analysis, performance management, budgeting and forecasting for its rapidly expanding 40-property organization. Noble completed installation of the Execuvue and Targetvue systems in November 2007. Noble is hosting both Web-based applications from its secure corporate data center.
"Noble will realize major operating efficiency gains by automating its data gathering, business analysis, budgeting and forecasting processes on Execuvue and Targetvue," said Nelson Garrido, Noble's VP of information technology. "We selected Aptech because of its robust business intelligence, planning and accounting software solutions. Execuvue and Targetvue provide Noble with scalable Web-based solutions to support its rapidly expanding portfolio. "The systems will give our management team one 'version of the truth' about the performance of each property and the enterprise overall," Garrido said. Execuvue and Targetvue automate:

Property data gathering and consolidation
Business analysis
Enterprise Planning (budgeting & forecasting)
Targetvue budgeting, Execuvue business intelligence support expansion
Noble added 10 properties in the past year, and Mark Cunningham, Noble's director of financial planning, reporting & analysis noted that the organization is using Targetvue to enhance budgets and forecasts for individual hotels and then create roll-ups that provide the data to management by region and segment and for all its properties enterprise wide. Noble is automating its data collection on Execuvue to create daily financial rollups and flash reports on property and enterprise performance that incorporate Smith Travel comp set data. Execuvue is integrated via a two-way data link with Noble's accounting system and automatically emails daily performance numbers to Noble's executive team.
Replacing spreadsheets with business intelligence
"It is essential that expanding hotel companies build on existing data collection, analysis and budgeting processes by adding proven next-generation business systems," said Cam Troutman, director of sales for Aptech Computer Systems. "Operators who utilize the Web for centralized planning and business intelligence applications are laying a foundation for their continued growth." Troutman explained the hospitality industry is experiencing a wave of consolidations and Aptech's enterprise solutions provide companies with scalable corporate financial tools that support expansion.
Targetvue is a hospitality enterprise planning tool that gives operators the ability to build flexible budgets and forecasts, manage their planning process from a central location and set goals for every area of their enterprise to increase profitability and hit their business targets. Used in concert with Aptech's Execuvue Business Intelligence operators have all of the technology tools to drive true Performance Management made up of three elements: goal planning, monitoring of effectiveness, and performance analysis on a real-time actionable basis.
Execuvue is an Internet-enabled hospitality software application for large and small hotel companies that coordinates data from a wide variety of systems, including Smith Travel Research, into accessible information with familiar browser simplicity. Execuvue gives hotel executives the power to make better decisions daily by providing fast and easy real-time access to key operating information and graphically displaying it.
About Noble Investment Group
Noble investment Group sponsors a series of private equity real estate funds and is an integrated operating and development organization that specializes in making value-added investments in hotels and resorts throughout North America. An award-winning operator of more than 8,000 resort and hotel guest rooms, convention and conference centers with approximately 1,000,000 sq. ft. of meeting space, as well as championship golf, day and resort spas, upscale restaurants, and branded retail coffee stores, Noble and its predecessors have realized superior risk-adjusted returns while acquiring and developing nearly $2 billion in lodging and hospitality assets.
Noble's current discretionary private equity fund represents $310 million of equity commitments and the organization expects to invest more that $1 billion in assets during the next two years. http://www.nobleinvestment.com
About Aptech Computer Systems
Aptech Computer Systems, Inc., based in Pittsburgh, Pennsylvania, leads the hospitality industry in leveraging change by valuing human relationships and applying technology to solve business problems for people.
Incorporated in 1970, Aptech is a financial and operations technology solutions and service company whose products include state-of-the-art back office, business intelligence and enterprise planning products: ProfitvueÒ, ExecuvueÒ, WebvueÒ and Targetvue. Over 2,500 properties, including very large chains, multiple-property management companies and single-site hotels, utilize Aptech solutions to understand their financial and operational data. By offering the hotel industry a solid resource of hospitality professionals, and through its proven ability to evolve technology offerings as the market dictates, Aptech is proud to have earned 100% customer loyalty. Execuvue and Profitvue are registered trademarks and MyExecuvueÒ is registered to Aptech Computer Systems, Inc. All other trademarks are owned by their respective holders.
CONTACTS:
Noble Investment Group
Noble Investment Group
1100 Monarch Tower
3424 Peachtree Road
Atlanta, Georgia 30326
Phone: 404-262-9660
http://www.nobleinvestment.com
Aptech Computer Systems
Jill Wilder, Vice President
135 Delta Drive
Pittsburgh, PA 15238
Phone: 800-245-0720 or (412) 963-7440
Email: vueinfo@aptech-inc.com
http://www.aptech-inc.com/?campaign=PRWebNobleDec52007
Media Contact:
Julie Keyser-Squires, APR
Softscribe Inc.
Phone: 404-256-5512
Email: Julie@softscribeinc.com
http://www.softscribeinc.com
Softscribe, the Softscribe logo and WebScribe are registered trademarks of Softscribe, Inc.
# # #