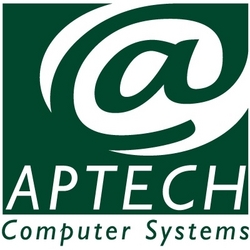 Noble originally operated on a semi-integrated accounting system, like most companies
Pittsburgh, PA (PRWEB) June 4, 2008
In today's dynamic hospitality environment, responding quickly to economic trends, market forces and cost fluctuations is not just a business maxim, it is a profitability requirement. Savvy investors expect same-day financial reporting and analysis of the ROI on their investments. Noble Investment Group decided to grow the company to the next level, one of the first challenges tackled was the company's reporting system.
The primary goal of Atlanta-based Noble Investment Group, a leading sponsor of private equity real estate funds and an integrated lodging and hospitality operating and development organization with 40 properties, is to buy the right assets, at the right prices, to generate maximum return for investors. Noble saw an immediate need to automate its data collection and business analysis processes and develop an automated communications infrastructure between properties. The objective was to give team members at the property and home office the tools to accurately assess the results of management decisions, to maximize profits and deliver superior service. Noble oversees a diverse portfolio of full-service Hyatt, Starwood, Marriott, Hilton and other flagged properties in many regional markets and it also was looking for an enterprise reporting system that could gather data and produce actionable reports to enable its team to manage Noble's hotels daily by the numbers.
Before implementing its Business Intelligence platform, Noble collected data from a variety of systems to produce reports to manage operations. Noble hired Nelson Garrido as its vice president of IT to select and implement an integrated financial platform to capture same-day operating metrics from the growing property group. The first thing Garrido did was analyzed Noble's accounting and financial reporting systems and the company's growth requirements. After a review of the industry's leading applications, Noble selected Execuvue Business Intelligence and the Targetvue automated budgeting and forecasting systems from Aptech Computer Systems, Inc..
"Noble originally operated on a semi-integrated accounting system, like most companies," explained Nelson Garrido. "Our growing portfolio required an enterprise system with a proven ability to collect performance data from a large number of properties and deliver actionable analysis and flexible reporting each day. Aptech was the only enterprise-database business intelligence system designed specifically for hospitality and was already in wide use by the industry's largest companies." With Execuvue, Noble eliminated manual entry and is now providing consolidated ownership reporting that spotlights hidden issues that may be siphoning away bottom line profits or creating a customer service issue. With Garrido's guidance, Noble also centralized its time and attendance system and coordinated all its propertys' marketing efforts with a multi-property sales system.
"Noble wanted to stop managing its business by looking in a rear-view mirror," said Garrido. "You cannot fix the past. Execuvue provides one version of the truth for performance management of each property and the overall enterprise every day."
Today, Noble executives receive an Execuvue "Pulse Reports" that includes ADR, RevPAR and other budget-to-forecast comparative metrics for each property and for regions and flags that can be used as a starting place for drilldown into expenses and other metrics that determine ownership profitability. Noble also implemented the Aptech's Targetvue forecasting and budgeting system that enables the company to automate budget strategy creation and implementation, communicate objectives to properties, and monitor the effectiveness of its business plan against performance daily.
"Noble sends its GMs daily operating numbers from Execuvue that compare current performance against budgets and forecasts developed in Targetvue," Garrido said. The system also triggers red flag reports targeting properties that drift above or below Noble's operational, financial, market-share or guest satisfaction performance benchmarks. Execuvue is a COGNOS-based system that allows a two-way data exchange with Noble's properties, so each hotel can make daily decisions with the help of revenue and expense comparisons from hotels with similar operating parameters. The result is a growing 'best practice' culture among Noble's managers.
With its enterprise business intelligence, financial accounting, time and attendance, sales system, and other centralized applications, Noble is poised to continue its growth by efficiently managing operations at existing properties and looking ahead to return the greatest profits to its investors.
Aptech will be exhibiting at HITEC 2008 June 16 - 19 in Austin, TX at Booth #1131. Please visit us to meet the team and learn more about Aptech's solutions for increasing profitability.
About Noble
Noble Investment Group sponsors a series of private equity real estate funds and is an integrated operating and development organization that specializes in making value-added investments in hotels and resorts throughout North America. An award winning operator of more than 8,000 hotel and resort guest rooms, convention and conference centers with approximately 1,000,000 sq. ft. of meeting space, as well as championship golf, day and resort spas, upscale restaurants, and branded retail coffee stores, Noble and its predecessors have realized superior risk-adjusted returns while acquiring and developing over $2 billion in lodging and hospitality assets. Noble's current discretionary private equity fund represents $310 million of equity commitments, and allows the organization the ability to invest more than $1 billion in lodging-related assets. http://www.nobleinvestment.com
About Aptech Computer Systems
Aptech Computer Systems, Inc., based in Pittsburgh, Pennsylvania, leads the hospitality industry in leveraging change by valuing human relationships and applying technology to solve business problems for people.
Incorporated in 1970, Aptech is a financial and operations technology solutions and service company whose products include state-of-the-art back office, business intelligence and enterprise planning products: Profitvue, Execuvue, Webvue and Targetvue. Over 2,500 properties, including very large chains, multiple-property management companies and single-site hotels, utilize Aptech solutions to understand their financial and operational data. By offering the hotel industry a solid resource of hospitality professionals, and through its proven ability to evolve technology offerings as the market dictates, Aptech is proud to have earned 100% customer loyalty. Execuvue and Profitvue are registered trademarks and MyExecuvue is registered to Aptech Computer Systems, Inc. All other trademarks are owned by their respective holders.
CONTACTS:
Nobel Investment Group
Bonnie Herring
1100 Monarch Tower
3424 Peachtree Road
Atlanta, GA 30326
Phone: 404-262-9660
Email: bonnie.herring @ nobleinvestment.com
http://www.nobleinvestment.com
Aptech Computer Systems
Cam Troutman, Director of Sales
135 Delta Drive
Pittsburgh, PA 15238
Phone: 800-245-0720 or (412) 963-7440
Email: vueinfo @ aptech-inc.com
http://www.aptech-inc.com/?campaign=PRWebNobleJune42008
Media Contact:
Julie Keyser-Squires, APR
Softscribe Inc.
Phone: 404-256-5512
Email: Julie @ softscribeinc.com
http://www.softscribeinc.com
# # #