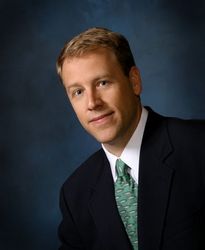 Profitvue is designed for operators like Horizon that operate multi-flagged properties that must run independently while working on a standard, centralized corporate accounting platform.
Pittsburgh, PA (PRWEB) January 14, 2011
Aptech Computer Systems, Inc., the leading provider of hospitality software for business intelligence and enterprise financial accounting, today announced that Horizon Hospitality Management implemented the Aptech Profitvueâ enterprise back office solution to streamline accounting processes across its multiple branded properties. Click here to learn more about Aptech's accounting and business intelligence solutions.
Horizon Hospitality now utilizes Profitvue to perform financial rollups for its Hampton Inns, Homewood Suites, and Cambria Suites properties. Profitvue is an enterprise hotel accounting application that streamlines back office processes, performance management, and resource planning for multi-property hotel groups and individual operators.
"Horizon Hospitality is a perfect example of a growing hotel company that is implementing enterprise systems that support future expansion," said Cam Troutman, vice president of Aptech. "Profitvue is designed for operators like Horizon that operate multi-flagged properties that must run independently while working on a standard, centralized corporate accounting platform. Each property is free standing, but headquarters maintains full oversight for strategic guidance." Horizon operates four properties currently, and will add two more in 1Q '11.
Profitvue supports Horizon Hospitality's growth
"We wanted a centralized platform strategy for our multiple flags because it gives us control across our hotels to oversee their income audit, general ledger entries, and other accounting processes," said John Hannan, chief operating officer for Horizon Hospitality.
"None of our properties is a 'big-box format,'" Hannan said. "Accounts Receivable is done on-property via our PMS system, and our property managers also review audit data before it goes to corporate. Profitvue enables us to support this autonomy for the flags while rolling up all our financials into a single reporting platform for greater operating efficiency."
Hospitality experience tipped the balance
According to Hannan, Aptech's hospitality industry experience led to Horizon's decision to implement Profitvue. "We spoke to several Aptech clients with multiple properties and flags and found that Profitvue works very well for them," said Hannan. "Operators consistently told us that Profitvue is easy to use and that Aptech provides excellent support. Another important factor was that Aptech understands the hotel business. Profitvue is not a canned one-size-fits-all-industries system adapted for hotels. Aptech's team has considerable hotel experience and this cemented our decision."
Horizon Hospitality, LLC (HH) is a hospitality company affiliated with Horizon Properties (HP), which develops hotels and office buildings and owns a golf club. HH manages HP's four existing props, with one under construction and scheduled to open in December.
About Horizon Hospitality LLC
Horizon Hospitality Management, Inc. is a mid-sized national hotel management company which prides itself on its ability to adapt to a diversified spectrum of hotel properties while being recognized by its franchises and investors. Our vision is to become the premier owner and operator of hotels in the nation, creating unlimited opportunities for our associates while maximizing return on investment for the owners. Horizon's standards are: Always provide a clean and attractive hotel that reflects the highest quality standards. Always give our guests the service to make them want to return. Recognize and reward associates for outstanding performance. Maximize investor's profit as a result of the excellence our standards command.
Aptech Computer Systems
Aptech Computer Systems, Inc., based in Pittsburgh, Pennsylvania, leads the hospitality industry in leveraging change by valuing human relationships and applying technology to solve business problems for people. Incorporated in 1970, Aptech is a financial and operations technology solutions and service company whose products include state-of-the-art back office, business intelligence and enterprise planning products: Profitvueâ, Execuvueâ, and Webvueâ. Over 2,500 properties, including very large chains, multiple-property management companies, and single-site hotels utilize Aptech solutions to understand their financial and operational data. Execuvue and Profitvue are registered trademarks of Aptech Computer Systems, Inc. All other trademarks are owned by their respective holders.
###