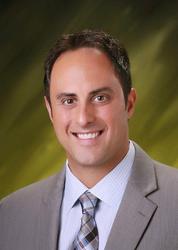 Aptech creates a more efficient operation so we save about $80,000 in additional salaries.
Pittsburgh, PA (PRWEB) March 22, 2011
Dynamic is the right way to describe Ascenture Hotel Group's growth in the hospitality industry Since its founding as a hotel management company in 2003, Ascenture has evolved into a full-scale development firm with 10 properties in five states and more on the horizon, including a five-star resort in the Dominican Republic.
Ascenture also offers a special assets and receivership division it formed to work with lenders on their distressed assets. Ascenture's capability with property acquisition and development services, new construction, and a portfolio that includes both independent boutique and franchised hotels makes it a "one-stop lodging resource."
Ascenture's balanced focus on quality and bottom line performance management landed the enterprise on Hotel Business' list of the top 100 management companies for 2010 based on rooms and revenues. "We have a simple philosophy," explains Joseph C. Moffa, Ascenture president. "The guest comes first and our staffs are treated with recognition and respect. And we keep our investors' profitability goals always in view."
Profitability in the cross hairs
To meet investor expectations and track profitability targets, Moffa relies on Profitvue enterprise accounting and financial planning software from Aptech Computer Systems to calculate and communicate crucial business data on his assets data each day. Ascenture's brands include some of the biggest names in the business including Hilton, Holiday Inn, and Comfort Suites. One reason his company chose Aptech is because Profitvue accepts performance data from all brands and systems, regardless of flag, and easily creates centralized daily property reports and consolidated financials and delivers them online or by email.
Aptech-driven efficiencies save $80,000 in salaries
Ascenture's move to Profitvue also saves it money. Ascenture has only two people in its accounting office for all its assets. "Aptech creates a more efficient operation so we save about $80,000 in additional salaries," Moffa said.
The smartest owners in the hotel business
Moffa's team monitors each hotel's operation against budget with a flexible set of metrics that show property financial health. "Our partners and investors are in business for a profit," explains Moffa. "A hotel is a different investment with a different return than an office building. It is a 365, 24/7 living, breathing business that never closes. We use Aptech to keep our investors and partners informed. I want them to be the smartest owners in the hotel business and understand how we manage their investments to increase value. We use Profitvue reports to show how we manage costs down to the smallest amenities."
Moffa embodies the same passion and dynamism that define his company. He started his career at age 12 as a "food and beverage specialist" (e.g., dishwasher) for his family's restaurant business. He went on to fulfill his dream of becoming a chef, then moved up through the ranks of hospitality management, eventually forming his own hotel management company. Moffa built a team with a well earned reputation for delivering meticulous, hands-on management services.
Profitvue also enables his management team to monitor property performance while they are traveling, explains Lisa Zifer Ascenture's director of operations. "Aptech makes our company and its services portable. We access data remotely using Aptech's Webvue internet communication platform. I travel frequently and monitor operations by having Profitvue reports emailed to me so I am always in touch with our properties. We create each property's budget at the beginning of the year and manage it through a detailed reporting process. My CFO focuses on daily property profitability and we operate our budget to the penny. Our partners value us because they see we are not a passive management company."
Streamlined operations; inspiring incentives
Aptech financial tools also deliver benefits by transforming Ascenture's internal operations, says Moffa:

"Our management team earns bonuses based on the percentage of his or her property's net operating income above budget. Profitvue gives us the ability to manage by the numbers and our general managers have an incentive and the tools to exceed ownership expectations."
Aptech's comprehensive reporting capability changed the way Ascenture hires; "We want our managers to understand the importance of managing by the numbers, and Profitvue delivers those numbers," said Moffa. New managers receive standardized training guides to bring them up to speed on working with Profitvue and Webvue.
Ascenture Hotel Group
Ascenture Hotel Group is a dynamic development and management company dedicated to helping hotel owners ascend to new heights. As a Cleveland-based company built on indisputable expertise and an uninhibited passion for hospitality and real estate development, Ascenture provides lucrative partnerships to investment groups, developers, owners, and operators. Established in 2003, our portfolio includes independent and franchised hotels in Michigan, Ohio, Georgia, and Wyoming. We understand the hospitality business and what it takes to create demand for your property. Ascenture is skilled in the design and implementation of viable plans to increase your property's profile and profitability. We will position your asset for its best return.
Aptech Computer Systems
Aptech Computer Systems, Inc., based in Pittsburgh, Pennsylvania, leads the hospitality industry in leveraging change by valuing human relationships and applying technology to solve business problems for people. Incorporated in 1970, Aptech is a financial and operations technology solutions and service company whose products include state-of-the-art back office, business intelligence and enterprise planning products: Profitvue, Execuvue, and Webvue. Over 2,500 properties, including very large chains, multiple-property management companies, and single-site hotels utilize Aptech solutions to understand their financial and operational data. Execuvue and Profitvue are registered trademarks of Aptech Computer Systems, Inc. All other trademarks are owned by their respective holders.
###