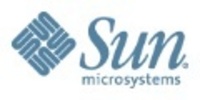 FamilySearch.org, sponsored by the Church of Jesus Christ, Latter-Day Saints, is engaged in a significant archiving project to preserve and protect genealogical records for hundreds of years. Sun's experience, expertise and innovation in massive storage technology make them a perfect strategic partner
SANTA CLARA, Calif. (PRWEB) February 28, 2008
Developers can download open archive technology within OpenSolaris(TM) for free at: http://www.opensolaris.org/os/community/storage/.
The new energy-conscious Sun StorageTek(TM) SL3000 is the world's first midrange library to deliver enterprise-class availability and features like non-disruptive capacity and performance scalability. In addition, the new technology allows for multiple partitioning options to consolidate existing library assets and offers support for open systems and mainframe environments. The feature-rich SL3000 delivers best-in-class power consumption and density.
"Sun's extensive portfolio of innovative, scalable, open archive solutions change the economic equation for companies that need to manage their IT bottom lines -- despite exponential data growth and ever-expanding retention periods," said Jon Benson, senior vice-president of Storage, Sun Microsystems, Inc. "As the most open storage vendor on the planet, Sun is committed to delivering archive solutions that leverage open source software and to using open formats and APIs that both 'future-proof' customers against costly technology changes down the road and blow the lid off of competing high-margin proprietary offerings."
Join John Fowler and Jon Benson in an on-demand Webcast preview of these new innovative open archive solutions at: http://www.sun.com/launch.
Archive is one of the fastest growing segments of the storage market, fueled by an explosion in unstructured data growth, longer data retention periods, organizations leveraging digital assets for business growth, regulatory compliance, and overall storage optimization needs. Today's announcement is the latest in Sun's efforts to bring the design innovation of enterprise archive to the network economy, giving customers smarter choices in managing exponential data growth for 'forever' retention periods with systems that can scale to petabytes and provide the ability to efficiently search for content across different types of data.
The foremost authority on genealogy, Church of Jesus Christ, Latter-Day Saints looks to Sun for next-generation archive solutions. "FamilySearch.org, sponsored by the Church of Jesus Christ, Latter-Day Saints, is engaged in a significant archiving project to preserve and protect genealogical records for hundreds of years. Sun's experience, expertise and innovation in massive storage technology make them a perfect strategic partner," said Jay Verkler, Managing Director, Family History, Church of Jesus Christ, Latter-Day Saints.
In addition, Sun customers Elektrofilm, Wright State University, Arctic Region Supercomputing Center (ARSC) and others each look to Sun for next-generation archive solutions that efficiently scale with the needs of their datacenters. Sun customer Canwest (http://www.canada.com), one of Canada's largest international media companies, will use the Sun StorageTek SL3000 storage system to archive and storage digital media content and provide advertisers with the opportunity to reach more consumers across a variety of platforms.
New Archive Products Launched
-- StorageTek SL3000 Modular Library System - The fmidrange library with non-disruptive scalability of up to 3,000 slots, the SL3000 delivers up to 50% reduction in space and up to 10x power savings over comparable libraries. Based on the industry-leading Sun StorageTek(TM) SL8500 modular library system, it is the first midrange library that allows for upgrades up to 3,000 slots on-the-fly without downtime, and the first mid-range solution to offer "Any cartridge, Any Slot" technology to enable consolidation and leverage existing investments. It has the most flexible partitioning in the industry for easier and more efficient archive data management and its "Centerline" technology improves time to data (cartridge-to-drive performance) speed by up to 50%;
-- Sun StorageTek(TM) T9840D Tape Drives - The ofast-access tape drive in the industry with an average data access time that is up to four times faster than conventional capacity-centric tape drives, the StorageTek T9840D offers a cost-optimized tier of storage for certain nearline archive applications. The T9840D is the first tape drive to allow customers to re-use and reformat media across four generations of tape drives to dramatically improve tape media ROI. The T9840D also delivers build-in encryption to protect sensitive archive data.
-- Sun(TM) Crypto Key Management System (KMS) 2.0 - The first key management solution to deliver a single, centralized key encryption architecture for multi-vendor tape drives including the HP LTO, Sun StorageTek T9840D, and Sun StorageTek(TM) T10000 products. KMS 2.0 extends the simplicity, security and scalability of its predecessor by offering enhanced network access and device support. Designed to support up to 30x more devices than competing solutions, Sun is the first to commit to open sourcing its key management system, further protecting customers from vendor lock-in with their long-term archives.
-- Sun Customer Ready Infinite Archive System - Enhancements to the first multi-tiered archive appliance in the market, with the most robust policy set for automation of archive data movement across tiers of storage. Customers can quickly deploy this system to take advantage of the compelling economics of a multi-tiered archive versus all-disk alternatives that are up to 50% more expensive. Built around Sun's Storage Archive Manager (SAM) software, this system offers optional tiers of performance and capacity disk along with tape storage for less active archive data.
Sun "Open" for Archive Storage Business
Sun is the only vendor with an open approach to archiving that allows customers to easily deploy Sun archive components into their existing environment and to leverage Sun open source community innovations, expertise and support. Sun storage hardware and software is heterogeneous and works with all major operating systems including Solaris 10 OS.
The only major IT vendor committed to open sourcing its storage software, Sun enables customers and the developer community to customize and enhance the products as needed while providing continued software investment and support. Solaris(TM) ZFS simplifies storage and data management and allows customers to offer data security and integrity, virtually unlimited scalability and automated manageability for demanding applications today and well into the future. Solaris 10 OS with Solaris ZFS is the only OS designed to provide end-to-end checksumming for all data, helping to ensure data integrity. For more information on Solaris ZFS, please see http://www.sun.com/software/solaris/ds/zfs.jsp.
Sun Services for Archive
With over 35 years of Storage expertise, Sun Service professionals are experts in both disk and tape archive solutions. Sun Support Services complements Sun's internal Archive Solution products. Many Sun components (including the SL3000) come with a Performance Pack offering additional discounts, frequently resulting in a free support upgrade, when support in purchased at the time of sale. Customers can choose to take advantage of significant increases in tape capacity, whereby Sun can reduce the hassles of physically migrating tapes from old libraries to the new SL3000 and coordinate moving data from older drive technology to new drive technology. For data migrations, Sun can minimize downtime by keeping application available during migrations saving customer's both time and money.
For more information, please see http://www.sun.com/storage.
About Sun Microsystems, Inc.
Sun Microsystems develops the technologies that power the global marketplace. Guided by a singular vision -- "The Network is the Computer" -- Sun drives network participation through shared innovation, community development and open source leadership. Sun can be found in more than 100 countries an on the Web at http://sun.com.
Sun, Sun Microsystems, the Sun Logo, Solaris, Sun StorageTek, OpenSolaris and The Network Is The Computer are trademarks or registered trademarks of Sun Microsystems, Inc. in the United States and other countries.