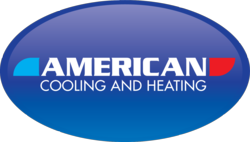 We provide Arizona with emergency A/C services.
Gilbert, Arizona (PRWEB) June 28, 2013
Rising temperatures and extreme Arizona heat conditions increase the demand for immediate AC Installation and AC Repair services, American Cooling And Heating will be providing 24HR service to accommodate those in need.
With all major Phoenix weather stations issuing an extreme Arizona heat warning for the coming weekend, Scottsdale, Gilbert, Mesa and other Valley Metro residents would do well to remain in the shade, indoors and, if at all possible, in an air-conditioned environment. The current heat lead-in looks as follows:

Thursday, June 27th – 113 to 115 degrees
Friday, June 28th – 118 to 120 degrees
Saturday, June 29th – 118 to 120 degrees
Sunday, June 30th – 118 to 120 degrees
The week ahead – More high temperatures expected
It's going to be nasty around Phoenix, Mesa, Gilbert, Scottsdale and other Arizona areas, but American Cooling and Heating is prepared for the worst. Throughout the Valley Metro area, AC&H has stocked up, geared up and trained up to face these extreme Arizona heat conditions head-on. From Anthem to Youngtown and from Wadell to Apache Junction, the AC&H AC Installation and AC repair team is ready to provide 24/7 emergency air conditioning services.
"With current Arizona temperatures red-line critical, residents cannot afford to ignore the dangers of heat stroke, dehydration and advanced breathing issues. In 118-plus degree weather, staying cool is part of staying alive. The AC&H emergency Phoenix AC installations and emergency Phoenix AC repair services will play a major role in overcoming the area risk factor," General manager, Phoenix Regional American Cooling and Heating Division.
Tips for Surviving Extreme Arizona Heat Conditions
Heat waves can kill. Whether a resident of Mesa or Scottsdale, Gilbert or Glendale, safety remains the primary concern. When traveling, carry a Disaster Supply Kit. When at home, drink plenty of fluids, avoid excess activity and keep watch for curious behavior among one another.
Extreme Arizona heat waves tend to push home and business air conditioning units to the limit – even those perfectly matched for the structure of the building. Pulling against 120-degree weather is never easy on the equipment. The following tips are designed to help Arizona residents stay safe until a broken AC system can be repaired. To ensure that services arrive quickly, contact the Arizona Air Conditioning Service Center For AC Repair And AC Installation, American Cooling And Heating at: http://www.americancoolingandheating.com/
Fans – Take advantage of ceiling fans, box fans. At night, open exterior doors and windows to promote an interior exhaust system
Windows and Doors – During the early morning hours, close windows, doors and curtains. Capture the nighttime cool as long as possible.
Seek Lower Levels – Hot air rises. Seek refuge in the basement or other lower levels of the home.
Water – As a primary agent for cooling, water provides many forms of physical refreshment. Take cool baths. Dampen bandannas, towels and other clothing to keep shoulder and head areas cooler.
Heat Sources – Avoid cooking. Turn off the lights, computers and other unnecessary heat generating appliances.
Hydration – Drink water and other electrolyte replacing liquids. Eat foods that also provide greater liquid content. Avoid caffeine and alcohol.
Ice – Increase the effectiveness of box fans by placing open ice containers in the path of the airflow.
External Sources of AC – Visit the mall. Stop by the library and read a book. Take in an air-conditioned movie.
Recognize Critical Symptoms – Heat related emergencies sometimes involve heat stroke, heat rashes, intense thirst, heat forced clamps and extreme heat exhaustion.
Pets – Protect the family's animal friends. Pay attention to signs of excess drooling, rapid panting, vomiting and unusually muscle twitching.
American Cooling and Heating provides valley wide residential, commercial and industrial air conditioning repairs, installations and maintenance services. The company is fully licensed, bonded and insured as a residential and commercial air conditioning and general contractor. Service areas include: Anthem, Apache Junction, Avondale, Ahwatukee, Biltmore, Cave Creek, Carefree, Chandler, Desert Foothills, El Mirage, Fountain Hills, Gilbert, Glendale, Gold Canyon, Goodyear, Higley, Litchfield Park, Luke AFB, Mesa, New River, Paradise Valley, Peoria, Queen Creek, Scottsdale, Sun City, Sun City West, Sun Lakes, Surprise, Tempe, Tolleson, Wadell, Youngtown, and other areas surrounding the Greater Phoenix Arizona Metro.
Disclaimer: American Cooling and Heating provides professional HVAC services only and is not associated with any medical division of the healthcare industry. For detailed heat wave safety measures, readers should check with a government-confirmed source of healthcare or safety authority. The health-related information contained herein is meant for basic informational purposes only. It is not intended to serve as medical advice, substitute for a doctor's appointment or to be used for diagnosing or treating a disease. Users of this information are advised to consult with their physician or verified by a licensed healthcare provider.before making any decisions concerning their health.