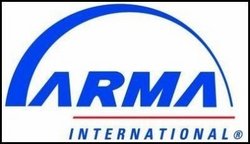 (Vocus) March 27, 2009
ARMA International is pleased to announce a new portion of our web site, dedicated to presenting best practices and resources for managing e-mail and other electronically stored information: http://www.arma.org/email.
Traditionally, e-mail has been the kryptonite of organizations. How much should they keep? Where and how should it be stored? Can organizations find the relevant electronically stored information (ESI) when presented with a legal discovery request? With the launch of this new site, the answers are available to organizations everywhere.
Now is the time for information management, IT, and legal professionals, along with employees from all areas of an organization, to get on board and work collaboratively to manage ESI correctly. Failure to recognize the critical need to manage electronic data is no longer an option for organizations. Professionals are looking for the resources to lead them in the right direction.
In response, ARMA International, the professional association dedicated to providing education and resources for records and information management, has launched a new information campaign and web site devoted to bringing awareness to the importance of records and information management while also providing the solutions for today's information management challenges.
For resources and best practices related to the management of email and electronic messages, records management, and e-discovery visit arma.org/email.
ARMA International would like to thank the sponsors of our campaign: CA, Inc., EMC Corporation, and IBM.
CA, Inc.
CA (NYSE: CA), one of the world's largest information technology (IT) management software companies, unifies and simplifies the management of enterprise-wide IT for greater business results. Our vision, tools, and expertise help customers manage risk, improve service, manage costs, and align IT investments with business needs. CA's record management, e-mail management, file management, and discovery solutions enable customers to fulfill compliance policies and discovery demands across the enterprise - without incurring large-scale infrastructure changes. CA Records Manager is certified under U.S. DoD 5015.2 Std for records management applications (Ch. 2/4). ca.com. Specific information about CA's information governance solutions at http://www.ca.com/ig.
EMC Corporation
EMC Corporation (NYSE: EMC) is the world's leading developer and provider of information infrastructure technology and solutions that enable organizations of all sizes to transform the way they compete and create value from their information. Information about EMC's products and services can be found at EMC.com. Specific information about EMC's solutions for records management, retention and good information governance can be found at http://www.EMC.com/RM.
IBM
IBM ECM provides improved workforce effectiveness by enabling companies to transform their business processes; access and manage all forms of content; secure and control information related to compliance needs, and optimize the infrastructure required to deliver content anywhere at anytime. IBM ECM automates and streamlines all records-based activities, eliminates burdensome end-user participation, enforcing compliance and creating business advantage while reducing the cost of compliance and risk management through the delivery of an integrated, open platform that provides interoperability with the widest selection of IT systems, thereby reducing costs and improving efficiency. http://www.ibm.com/software/ecm/compliance
About ARMA International
ARMA International is a not-for-profit professional association and the authority on managing records and information. It is known worldwide for setting standards and best practices, and for providing comprehensive education, publications, and information on the efficient maintenance, retrieval, and preservation of vital information created in public and private organizations in all sectors of the economy. Formed in 1955, ARMA International is the oldest and largest association for the records and information management profession with a current international membership of more than 11,000. It also publishes the Information Management Magazine.
Contact: Ashley Flynn, ARMA International,
913.312.5561
# # #