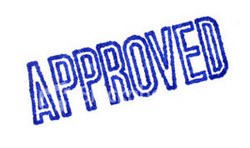 Desktop Alert is on the DISA Approved Product List (DISA APL) in addition to accreditation for the Army's enterprise-wide Certificate of Networthiness (CoN), Authority to Operate (AtO), DIACAP and the USAF Electronic-Approved Products List
Chatham, N.J. (PRWEB) March 11, 2013
Desktop Alert Inc, a Department of Homeland Defense award winning New Jersey-based mass notification selected by FEMA, the National Guard (NGB), the Air National Guard (ANG), NORAD, U.S. Northern Command, U.S. Defense Threat Reduction Agency (DTRA) and numerous other military organizations, including Fort Hood, today announced it has granted a new Certificate of Networthiness (CoN).
Desktop Alert's Total Alert System (DTA) version 5 is a commercially developed mass notification system used to provide warning and instructions to personnel in emergency situations. DTA can contact installation computer users at their desktops and require them to confirm receipt of the alert flashed on the computer screen. The alerts can be used for any emergency situation, such as inclement weather notifications, fires, active shooters, attacks, etc.
The Desktop Alert MNS platform is a 'system of systems' which unifies numerous mass notifications system end-points such as public address systems, e-mail, digital signage, telephone and text messaging and more all within one consolidated secure Department of Defense (DoD) web-based emergency operation center (EOC) interface. Desktop Alert is on the DISA Approved Product List (DISA APL) in addition to accreditations for the Army's enterprise-wide Certificate of Networthiness (CoN), Authority to Operate (AtO), Department of Defense Information Assurance Certification Accreditation Process (DIACAP) and the USAF Electronic-Approved Products List and the transitional AF E-APL.
The new certification has been issued to proactively support U.S. Army locations at Fort Hood, Fort Gordon, Fort Huachuca, Fort Campbell, DTRA, Fort Bragg, Fort Leavenworth, Fort Leonard Wood, Fort Rucker, United States Military Academy (USMA), Fort Lee, Fort Eustis, Fort Knox, Fort Polk, McAlester Army Depot, USAG Heidelberg, USAG Brussels, USAG Benelux, USAG Shinnen and the U.S. Army National Guard Enterprise in all 50 states plus Guam, Puerto Rico and the Virgin Islands.
The DTA system utilizes a Web server located within the enclave and uses a back-end database for data storage. DTA uses read only forward facing load balanced servers behind a firewall. This application is installed on the end user's PC to allow the receiving of pop-ups. A client portion polls the Web server every 15 seconds to see if there is an alert posted on the Web server. If an alert has been posted, it will pop up on the user's screen. The user can then hit an "X" on the pop-up window, which will close the alert. Clicking the "X" also populates a count of how many users received and read the alert. DTA 5.1 has a faster alert time than previous versions, allowing alerts to be received within 30 seconds.
"We are honored and very proud," said Howard Ryan, Founder of Desktop Alert, "to have been granted a Certificate of Networthiness which explicitly states that Desktop Alert provides the U.S. Army with a 15 second polling alert system that uses less bandwidth. When lives are at stake, seconds count. Our patent pending system eliminates upwards of 90% of the bandwidth typically used by legacy systems. Prior alert delivery requirements of 10 minutes or less are now eclipsed by our company's superior technological alerting capabilities. Why wait several minutes for information that is available in seconds? Latency-based alerts can be extremely dangerous and can threaten the mission with highly inaccurate information. This certification is a boon for the warfighter and a great reward to our engineers for a job well done."
The Desktop Alert 15 second alert polling system is also in use by the U.S. Air Force and the U.S. Air National Guard (ANG) across 88 wings nationwide. The system's reduced bandwidth capability alerts end users much faster than legacy systems and dramatically reduces the amount of bandwidth data hitting the networks actual workstations and actual servers.
"We present numerical results," Ryan added, "showing that our bandwidth consumption mechanisms can reduce the bandwidth borrowing mechanisms by all other known and approved systems. This equates to a bandwidth savings potential in the millions of dollars, while insuring that during an emergency event the overall network footprint is significantly small."
About Desktop Alert, Inc (http:http://www.desktopalert.net)
Worldwide U.S. military organizations such as the United States National Guard, the United States Air Force, the United State Military Academy at West Point, Multi-National Forces in IRAQ, the U.S. Air Force and the U.S. Army how utilize the DTA mass notification platform daily for their organizations' emergency communications requirements. Desktop Alert can contact thousands of users with desktop alerts and require receipt confirmation of the message. Those not verified can then be listed on a report and/or sent as a "Target Package" to be automatically contacted by other means, such as email, SMS, phone calls and other devices.