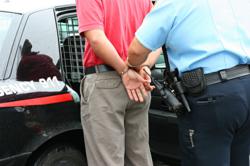 Boston, MA (PRWEB) March 01, 2013
CriminalFaces.com is a new website offering the public a quick and easy look at the most recently arrested people in their area. With a quick glance, the public can now be aware of what's going on around their state without reviewing several different newspapers or law enforcement websites.
Information provided by CriminalFaces includes mug shots of the arrestee; location, date and time of arrest; bond amount; address; age; gender; race; weight; hair color and eye color. Additional details include the case number; charge; level of offense (felony or misdemeanor) and arresting agency.
What Areas Are Covered?
Arrests are categorized by state and county at CriminalFaces. Currently, states included in this list are Alabama; Arkansas; Florida; Georgia; Kansas; Kentucky; Mississippi; Missouri; North Carolina; Oklahoma; Oregon; South Carolina; Tennessee and Texas.
Additional states and counties will be added to the database very soon, making CriminalFaces the most comprehensive arrest information site available to the public.
A Tool for Safety-Minded Citizens
CriminalFaces.com allows concerned citizens to stay abreast of what's going on in their neighborhoods at the tip of their finger. A quick visit to a particular state and county's recent arrests help to update the latest happenings in the surrounding area.
This site also allows a user to check out the types of characters in a neighborhood they will be moving to soon. If a family is considering a neighborhood in another state but learns the area has several sex offenders or child molesters in recent arrest records, they may want to rethink their move.
If there is someone of questionable character lurking in a neighborhood or near a business or school, a quick visit to Criminal Faces will offer a sneak peek into any transgressions that individual may have been arrested for. Records are consistently updated so that the most recent arrests are clearly posted for local citizens to easily stay informed about what's going on in their area.