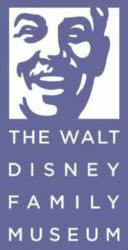 San Francisco, CA (PRWEB) March 12, 2013
Throughout the month of March and beyond, The Walt Disney Family Museum will be serving up a packed program of art exhibitions and family activities in San Francisco to celebrate "Mouse Madness."
One of the special exhibitions includes Snow White and the Seven Dwarfs: The Creation of a Classic, which celebrates Walt Disney's first feature-length animated film. The exhibition is on display at the interactive museum now through April 14, 2013 and showcases more than 200 works of art including conceptual drawings, early character studies, detailed story sketches, and animation drawings. Also featured are delicate thumbnail layout watercolors, meticulously rendered pencil layouts, rare watercolor backgrounds, colorful cels, and vintage posters all illustrating how Walt advanced the creation of an entirely new art form. Generous support for this exhibition was provided by Wells Fargo.
Between Frames: The Magic Behind Stop Motion Animation is another exhibition on view now through April 28, 2013. Between Frames explores the evolution of stop motion animation in the United States in special effects, television, and film. The exhibition highlights behind-the-scenes photographs, rare armatures and puppets, and original storyboards from cult favorite films and television including King Kong, Gumby, Star Wars, Jurassic Park, Robot Chicken, and Tim Burton's The Nightmare Before Christmas and showcases stop motion innovators like Ray Harryhausen, Phil Tippett, Will Vinton, Tim Burton, Henry Selick, and more.
Screenings will also be held throughout the month of March at The Walt Disney Family Museum. These include Mickey Mouse-a-thon, screened daily at 1:30 pm (except Tuesdays and 3/23), and Snow White and the Seven Dwarfs, screened daily at 4pm (except Tuesdays and 3/23).
In addition to exhibitions and screenings, The Walt Disney Family Museum will hold a special discussion called 2719 Hyperion: Exploring the History of The Walt Disney Studios. Hyperion Avenue was the location where Walt Disney pushed the boundaries of his medium and challenged the talents of his staff. Join historian David Lesjak as he reveals the fascinating history of that magical, haphazard cluster of buildings where so many advancements in the art of animation took place.
Other special programs, animation classes and activities will also be available for the entire family to enjoy and participate in. From March 22-24, the Museum will offer a program that delves into how Snow White and the Seven Dwarfs was visually conceived. Titled Look Closer, this program invites people to find out how the look and feel of Walt Disney's Snow White and the Seven Dwarfs was influenced by artists and illustrators such as Gustaf Tenggren, Albert Hurter, and Ferdinand Horvath.
For more information about these events and others, visit http://www.waltdisney.org
About The Walt Disney Family Museum
The Walt Disney Family Museum presents the fascinating story and achievements of Walt Disney, the man who raised animation to an art form, transformed the film industry, tirelessly pursued innovation, and created a global and distinctively American legacy. Opened in October 2009, the 40,000 square foot animation museum features the newest technology and historic materials and artifacts to bring Disney's achievements to life, with interactive galleries that include early drawings and animation, movies, music, listening stations, a spectacular model of Disneyland and much more. The Walt Disney Museum is open Wednesdays through Monday from 10 am to 6 pm.