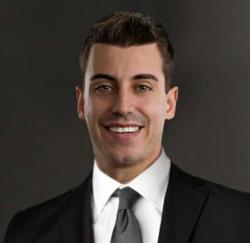 Coach Arthur Alves from Rochester, NY is the athletic director of Hawks S.C. and also an officer for the United States Futsal Federation.
Rochester, New York (PRWEB) June 18, 2012
Association Football or "soccer" is the World's most popular sport. Though it is not the most popular game in the United States yet; it's popularity has been growing tremendously within the past twenty years drawing millions of players to play all across the country in all different levels and ages. With all the athletic talent that is available in the United States, it is hard to comprehend why American men's soccer is not on top. This could be observed on the recent loss to a young mixed Brazil team who beat a more mature US Soccer squad by 4-1 in Washington DC this late May 2012
By examining the match against Brazil in detail, it is observed that the US Soccer team lead by the great Jürgen Klinsmann are trying to do the right thing. Giving the right passes, making the right runs, overlaps, and properly playing defense. Thus there are mistakes that are being made with the passing, with the receiving, with the ball control, little creativity and improvisation near goal compared to the Brazilians. What most youth American coaches fail to realize is that these Brazilian players or any Brazilian player who played the game did not grew up not playing traditional soccer on a big 11 on 11 scale grass field as most Americans do. Most of them did not start playing in those conditions until they were ready and mature. Two tools (form of flight simulator) that have been utilized for youth development in Brazil, Uruguay, Argentina and now also in Western Europe are futsal and beach soccer. They are completely different games and are used to teach young players supreme skill, technique, quick wit, balance and power that will later be translated into association football (11 on 11 soccer) when these young players reach maturity.
Futsal is a phenomenal tool for youth development. First and foremost, a soccer field is way too big for a pre-teenage child. The children tend become lost with no sense of direction or space awareness. The children tend to consolidate chasing a ball with no purpose, barely touching the ball, panicking when they do, and booting as far as they can. Unlike soccer futsal is in a smaller scale, (4 players and a keeper, on a basketball size court without of bounds) it is easier to understand tactics, players get up to 70% more touches on the ball than soccer, and the game moves much faster. "In futsal, players are always under pressure, the out of bounds lines means that a player who is being pressured cannot take the easy route by smashing the ball against a wall like 'traditional' American indoor soccer. If you trap an animal, that animal will do anything possible to try to escape that situation, their little to none cognitive ability will be replaced by pure instinct and the animal will free itself at all cost. Humans are similar but obviously much smarter. When a player is trapped and cornered, he or she will now have to use their instinct along with their cognitive skills to get that ball out of trouble by their teammates supporting the play, by dribbling their way out of trouble, and promoting the use of quick constant individual and team improvisation," mentions coach Arthur Alves of Rochester NY, athletic director of the Hawks F.C.
Arthur also explained other great characteristics of futsal such as benefits for goalkeeper development: "Goalkeepers are players just like any other and in Futsal many times they are part of the play. This is wonderful to further develop their attacking awareness; in which will convert into making right decisions once they have to release that ball after a save or the pass back (where they are not allowed to pick the ball up with their hands in soccer). Also since many more shots are taken, and sometimes from very close, it is extremely beneficial for overall reflex and defensive responsiveness (of a goalkeeper)." For both players and goalkeepers, how much easier and stress free is the game of soccer on that big field? With a bigger lighter ball to control and shoot? With more space, with bigger goals, and slower ball movement? "Imagine if you could slow down time, that's what futsal will do. Futsal will make you a much faster quick witted player so a 'big soccer field', will feel as if everything is happening in slow motion." added Arthur Alves of Rochester NY.
On the other side of the coin, there is the game of beach soccer. Beach soccer is a game that will improve other important aspects of soccer that futsal may lack. In futsal the ball moves fast and freely in a smooth surface while beach soccer, due to the unevenness and softness of the sand, players tend to keep the ball in the air as much as possible. As a matter of fact, beach soccer players usually lift the ball from the soft sand with their weak foot right before shooting on goal with their strong foot. "Like futsal, it is also played on a high pressure smaller scale (less space and less players), however it is extremely hard to run and jump on that sand, not to mention dribbling a ball on a unstable surface..."added coach Arthur Alves of Rochester. "This contributes to a superior workout, and also develops better-quality areal ball skills such as one touch, trapping, heading, shoulder and chest passes, along with utilizing your body to the fullest to gain control of that ball. Furthermore, controlling that ball on an uneven unbalanced surface in a constant high pressure environment is easier said than done and will make a similar situation on the soccer field seem easy. "In beach soccer, due to the sand, everything you do is harder and slower. You push our body to the limit to move faster, to adapt to the soft sand and physically beat your opponents. In the physical sense, after playing beach soccer for a period of time, playing the nice even grass will seem effortless." added Arthur Alves
Arthur believes that both futsal and beach soccer have many constructive benefits for youth development of soccer. however there are two elements that are present in both that will allow young players who practice the two events into becoming superior player. The number one is repetition in high pressure. "Like anything in the world, 'the more you do it the better and more fluent you become at it'". In both futsal's and beach soccer's small sided high pressure environment ; since a player is touching the ball more, being placed under pressure more, and having to push beyond their mental and physical abilities more, the result will be more talented players. The second and most important is balance. Body balance is fundamental to any sport and it is no different in soccer. "It is common sense that it is harder to keep balance in the soft sand since the surface is malleable and irregular, but the same is true in futsal...it hurts to fall on a hard surface and no one wants to fall down and get hurt, this promotes children staying on their feet under high pressure and will help improve their balance significantly in the future."
These two different styles of the beautiful game can be adapted as training tools for youth development. Even though Arthur Alves coaches in Rochester NY where futsal and beach soccer are just starting to catch on, he already sees improvement in teams on both youth league and men's league who are introducing these sports into their soccer training routine. He also believes they should be introduced to players as young as 5 years of age and both games should be played throughout their soccer career and hopefully throughout a person's life. After only one year of winter futsal training, the Hawks FC U19 soccer team, a new team lead by coach and club president Uri Sankowski was ranked number 1 in the State of New York as well as impressed many coaches of affiliate MLS club Columbus Crew during a 2012 spring tournament where the Hawks FC were crowed champions. "I can literally go on for days on how these two modalities of the beautiful game are effective to the development of players, especially the youth." Added Arthur Alves of Rochester NY (New York) who will continue his coaching studies on the beautiful game. For more information please visit http://arthuralves.com