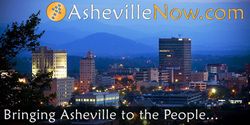 Asheville, NC (PRWEB) July 22, 2008
AshevilleNow.com is the fastest growing online resources for Asheville, North Carolina. The site was developed by locals Nathan Kempner and Justin Belleme. Their vision has been manifested in an informational, content-rich, community-centric web site that provides a wealth of information to visitors, those considering relocation and to residents.
Asheville, North Carolina is among the fastest growing small cities and is the premier travel, outdoor, alternative living and retirement destination in the Southeast. In only the last three years the city has been recognized by the following publications:

Top 10 Great Adventure Towns (National Geographic)
Top 10 Healthiest Places to Live (Kiplinger's)
2nd Best Collection of Art Deco Architecture in the Southeast (Smithsonian)
Orange Peel Named One of America's Best Rock Music Venues (Rolling Stone)
Top 25 Green Cities in America (Country Home Magazine)
#1 Southeastern Outdoor Town (Outdoor Magazine)
#1 Popular Retirement Town (TopRetirements.com)
Top Twelve Worldwide Travel Destinations (Frommer's)
AshevilleNow.com has been online for almost 2 years and is steadily growing with nearly 3,000 total pages. The site has five major sections as well as additional features and content. Some of the key features include:
Featured Content: Events Calendar, Planning a Visit Guide, Local Photography, Area History, News, Weather, Movie Show Times, Facts and Figures, and Maps.
Mountain Living: Real Estate, Health Care, Education, Environmental, and other lifestyle related content
Arts and Entertainment: Music and Nightlife, Galleries and Artists, Performing Arts, Attractions, Tours, Day Trips, Museums, and Festivals.
Outdoor Activities: 16 informative outdoor activity guides ranging from the Blue Ridge Parkway and Hiking to Gem Mining and Area Waterfalls.
Food and Dining: Over 550 local restaurants in 33 dining categories and additional pages covering Downtown Dining, Healthy Eating, and Featured Restaurants.
Business Directory: Extensive directory with over 4400 local businesses in over 200 business directories as well as many guides and articles. Some of the topics covered are: accommodations, fitness, shopping, events and weddings, pets, home improvement, health and beauty, and clubs and organizations.
Asheville is poised for rapid growth in the years to come. How it is represented online will help to guide the development of this dynamic city. Kempner adds, "I'm very proud to be part of this project because I love Asheville. This city is a truly amazing place, in fact in all my travels I have never been to another place like it. With AshevilleNow.com I hope to accurately represent Asheville on the web how it deserves to be represented."
About Owners Nathan Kempner and Justin Belleme
Nathan Kempner was born in Olympia Washington, and grew up in New England and North Carolina. He has lived in Asheville for the past 11 years and graduated from UNC-Asheville with Computer Science degree. He has since worked in the fields of radio production and engineering, computer technical support, and management.
Justin Belleme, originally from Saluda, NC, has spent the last seven years in Asheville. Belleme graduated Summa Cum Laude with Distinction in Computer Science from UNC-Asheville, and has since worked in the fields of graphic design, website design, computer programming, online marketing and search engine optimization.
About AshevilleNow, LLC
AshevilleNow, LLC is owned and operated by Justin Belleme and Nathan Kempner. Justin and Nathan have spent the last three years developing http://www.ashevillenow.com into the best informational resource for the Asheville area. Along with content, the website provides highly relevant advertising as well as free and paid business listings.
###