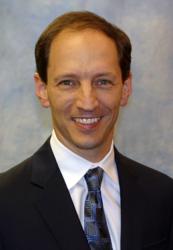 Education has always played an important role in my life, and I plan to help more people add more worth to their lives with education on their terms at Ashworth College.
PEACHTREE CORNERS, Georgia (PRWEB) December 12, 2012
Ashworth College, one of the leading accredited online colleges in the United States, this week announced that Martin Fleischmann has been appointed Chief Marketing Officer. Fleischmann brings more than 20 years of experience in online lead generation, marketing, and strategic management to his new role at Ashworth (http://www.ashworthcollege.edu).
Fleischmann's responsibilities as CMO will extend to all of Ashworth's marketing functions, including online advertising, multi-channel marketing, lead partnerships, business development, pricing and promotions. Formerly he was co-Founder & CEO of MostChoice.com, a pioneering insurance online lead generation company that won numerous local and national growth awards in 2005-07, and last year started EnergyFool.com, a lead gen service for home energy performance pros. Marty started his career in management consulting in Washington D.C. and Atlanta before becoming Director of Strategy & Development at National Service Industries in Atlanta, and then joining as an early employee at AutoTrader.com at the start of 1999.
Rob Klapper, Ashworth College President and CEO, commented, "It's exciting to have found someone with Marty's wide range of professional experiences join our team. His years in corporate marketing and business development, proven track record for increasing profitability, and overall business acumen will be major assets as Ashworth attempts to grow its role in today's highly competitive for-profit education arena."
In addition to his responsibilities for the online school, Fleischmann will continue to be active in several business and community groups. He founded and for the last six years has chaired the alumni group for the Atlanta Business Chronicle's 40 Under 40 Award winners, is a 2012 graduate of Leadership Atlanta, serves on the board for 21st Century Leaders, and has just joined the board of Hands On Atlanta.
"I'm more than thrilled to be joining Ashworth, as we see greater demand than ever for truly affordable and flexible quality education in the U.S. today," said Fleischmann. "Education has always played an important role in my life, and I plan to help more people add more worth to their lives with education on their terms at Ashworth College."
Fleischmann received a B.A. magna cum laude with distinction in Economics from Yale University and earned an MBA in Entrepreneurial Management from University of Pennsylvania's Wharton Business School. He and his wife and three kids live in Dunwoody, GA, where he runs when he can.
About Ashworth College
Celebrating 25 years of Educating Minds and Changing Lives, leading online school Ashworth College has built a tradition of excellence by offering students worldwide an extensive range of online college degrees, online certificate programs, career training and online high school diploma options that are affordable and fit the busy schedules of working adults. Headquartered in Peachtree Corners, GA. Ashworth is accredited by the Distance Education and Training Council (DETC). The Accrediting Commission of the DETC is listed by the U.S. Department of Education as a nationally recognized accrediting agency. For more information, visit http://www.ashworthcollege.edu.
Ashworth is a Sterling Partners portfolio company. Sterling, a private equity firm with a 25-year history of generating superior returns invests in industries with positive, long-term trends and provides ongoing support with a diverse and balanced team of industry veterans, operators, investors, strategy experts, and human capital professionals. For more information, please visit http://www.sterlingpartners.com.