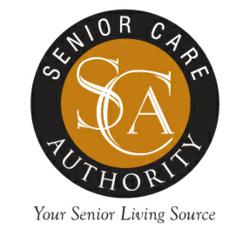 This segment of our industry has the ability of providing tremendous value to families ...It is unfortunate that many of these services are treating families like commodities instead of human beings who are under a tremendous amount of stress.
Sonoma, CA (PRWEB) April 30, 2012
According to the U.S. Department of Health and Human Services, "about 70 percent of individuals over age 65 will require at least some type of long-term care services during their lifetime." Some are calling it the "silver tsunami."
Though it is quite clear that the elderly would like to live at home for the rest of their lives, what if an older adult cannot live safely at home? There are numerous reasons including the following:

Alzheimer's or another form of dementia which is becoming too difficult on the family to provide care.
Family dynamics including those living long distances from one another.
There is no family to take care of the senior.
High cost of outside caregivers when assistance is needed regularly.
Does this mean nursing home? "Absolutely not," says Frank Samson, founder of Senior Care Authority and SCAnetwork. "There are some great options which are like a home away from home."
There are over 40,000 licensed assisted living locations in the United States and only 15,000 skilled nursing facilities. "The movement is toward long-term living at various types of assisted living locations, from smaller 5-person residential care homes to larger assisted living communities. Today, skilled nursing facilities are placing greater emphasis on short-term stays versus long-term stays. "Short-term rehabilitation has become a necessity for skilled nursing facilities, bringing in additional revenue and higher margins," Samson said.
Because of this shift in long-term care living, companies of all types and sizes are starting up to capture a segment of this growing population. One type of company is known as a placement or referral agency. Samson is now speaking out to help educate and caution families about the various type of services and practices out there.
"This segment of our industry has the ability of providing tremendous value to families whose loved ones need a different place to live and be cared for. It is unfortunate that many of these services are treating families like commodities instead of human beings who are under a tremendous amount of stress," he emphasizes. Below, he outlines the various types of services and details of each:
1. Senior Placement Service– Many have an online presence where information can be learned about the senior, but these services generally have local representation that are trained and experienced to assist with various aspects of the placement process. Commissions are paid to these services (similar to the real estate model), so families will not have to pay additional costs. These companies usually represent most of the locations (care facilities) in the area. Services may include assessing the needs of the family's loved one, meeting "face to face" with the family, providing background information on locations including any state reports noting citations or deficiencies, touring with families, having familiarity with each location, helping negotiate the best rates and assisting with any medical information from physicians and other resources to help with a smooth transition. The key benefit of this service is having a non-biased professional who assists the family through a process that can be a daunting task filled with stress.
2. Senior Referral Service – As the name describes, a "referral" is when someone is directed to a source for help or information. These are mainly online companies that ask a few questions online and send information directly to the assisted living facilities for them to make contact directly with the family. The challenge is that the "referral" is sent to several locations that will contact the family representative by phone, adding additional stress to the situation. Some companies have a "telemarketer" contacting the family by phone but have not visited the locations nor are familiar with any citations that may have been issued by the state on the locations.
3. Lead Generators – These are online companies that perform similar functions as "referral" services, but instead of getting paid a commission from the location, they are paid on a "per lead" basis. These types of companies are very common in other industries including insurance, real estate, etc. They are online lead generators and are not knowledgeable on senior care or assisting living.
Samson believes that finding the right type of care facility is "not like finding a hotel room online just by asking a few questions." Below, he provides a list of important points to take into consideration:
Mix of residents – If the senior does not have dementia and are referred to locations where the residents are not alert can be uncomfortable for the loved one being placed. If the loved one being placed does have dementia, it is imperative that the caregivers are well trained in this area and have other residents at a similar stage.
Visitation – Photos can be nice online, but being familiar with a location, the neighborhood, background, furnishings, cleanliness and know if the residents are happy.
Family testimonials – It's always good to know if there are families that have had a positive experience with their loved one at this location.
Local contacts – In most cases families need additional assistance and may need advice from professionals like attorneys, move managers, dementia consultants, doctors and other specialists.
Helping to reduce family stress and not add to it during this decision making process is essential as the need continues to rise for advice on assisting living options.
Frank M. Samson is a Certified Senior Advisor (CSA) and founder of Senior Care Authority, a full-service Senior Placement Service in California and Arizona. He developed a training program for those who want to learn the senior placement business and service families in their respective areas. The company has developed some unique technology and services which he is marketing to already existing senior placement agencies around the country. Samson also hosts "The Aging Boomers" on KSVY 91.3FM and appeared on "Aging Matters" in San Francisco.