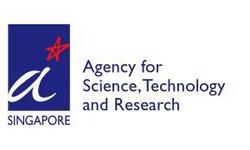 Singapore as a living lab
Singapore (PRWeb UK) July 15, 2010
Four companies, namely, Rolls Royce, Vestas, SP PowerGrid and CEI Contract Manufacturing entered into strategic partnerships with the Agency for Science, Technology and Research (A*STAR) today to develop smart grid and distributed energy solutions. This was announced at the groundbreaking ceremony of its smart grid research facility of the Experimental Power Grid Centre (EPGC) by Guest-of-Honour, Mr Ravi Menon, Permanent Secretary, Ministry of Trade & Industry.
The technologies and solutions being jointly developed will form the key components to be integrated into the intelligent grid system. Said Mr. Lim Chuan Poh, Chairman, A*STAR: "Smart grid R&D is critical to transforming Singapore into a smart energy economy and EPGC is an important enabling infrastructure that will bring us a step closer to realising an intelligent national energy grid. With this infrastructure in place, Singapore will be well-positioned to take R&D in energy solutions to the next level."
He added: "Innovation and development of energy technologies are vital to the growth of the global smart grid industry, which is expected to be worth US$187 billion by 2015 . As Singapore moves towards its goal of becoming Asia's Innovation Capital, the EPGC will provide an innovative research platform for public-private partnerships in the emerging area of energy technologies. We are pleased to have garnered strong interest from a mix of MNCs and local enterprises to collaborate with us in this endeavour. This is a strong endorsement of the potential of EPGC. We hope to anchor more companies to further shape the R&D agenda and to translate research into useful applications for economic goals."
About the EPGC
When completed in 2011, the EPGC research facility will be the first experimental smart grid research facility of its kind in South-east Asia. It will be built by a consortium led by Meiden Singapore. Together with the Command and Control Centre in Fusionopolis, the EPGC will be a world-class research centre to usher in new smart grid technologies for intelligent and decentralised power distribution, interconnection and utilisation.
Commenting on the R&D conducted at the centre, Associate Professor Ashwin Khambadkone, Programme Director, EPGC said: "Our activities will be positioned upstream, towards the research and development of new technologies with a view to commercialisation in the future. By leveraging on the wide spectrum of existing research capabilities across A*STAR's research institutes, from materials engineering and packaging to infocomms, data communications, and high performance computing, the centre is able to accommodate a wide range of R&D activities in areas such as intelligent grids, integration of renewable power generation and vehicle to grid systems, and the development of new generation energy management systems."
Dr Keith Carpenter, Executive Director of A*STAR's Institute of Chemical and Engineering Sciences (ICES), where the facility is located, added: "The EPGC is proof of the Singapore government's serious effort to contribute to the future of smart energy systems. Locating the facility at Jurong Island will not only spur research activities due to the proximity to available sources of energy such as natural gas and hydrogen, it will also complement ongoing research programmes at ICES on energy, including biofuels and solid oxide fuel cells."
Making Singapore a Living Laboratory
By working with partner agencies, namely the Economic Development Board (EDB), Energy Market Authority (EMA), JTC Corporation (JTC) and National Environment Agency (NEA), EPGC is able to participate in this whole-of-government approach to make Singapore a 'living laboratory' for companies around the world to develop, test-bed and implement new energy technologies.
Professor Low Teck Seng, Deputy Managing Director for Research, A*STAR commented: "EPGC, with its focus on upstream R&D, is an integral part of the entire smart grid value chain. With EPGC, we will be able to attract companies seeking to carry out smart grid RD&D in this region to anchor their activities in Singapore. Being the first experimental research facility in the South-east Asian region, EPGC has a competitive advantage in being able to provide companies wishing to have a foothold in the smart grid sector, either locally or globally, the opportunities to participate in 'live' demonstration of power grid-related projects right here in Singapore."
For media enquiries, please contact:
Mr. Clement Ng
Corporate Communications, A*STAR
DID +65 6826 6480; HP +65 9815 4490
Email clement_ng(at)a-star.edu(dot)sg
Ms. Hera Adam
Corporate Communications, ICES, A*STAR
DID +65 6796 3894; HP +65 9776 5108
Email: adamhc(at)scei.a-star.edu(dot)sg
About the Agency for Science, Technology and Research (A*STAR)
The Agency for Science, Technology and Research (A*STAR) is the lead agency for fostering world-class scientific research and talent for a vibrant knowledge-based and innovation-driven Singapore. A*STAR oversees 14 biomedical sciences, and physical sciences and engineering research institutes, and seven consortia & centre, which are located in Biopolis and Fusionopolis, as well as their immediate vicinity.
A*STAR supports Singapore's key economic clusters by providing intellectual, human and industrial capital to its partners in industry. It also supports extramural research in the universities, hospitals, research centres, and with other local and international partners.
For more information, please visit Agency for Science, Technology and Research (A*STAR)
About the Institute of Chemical and Engineering Sciences (ICES)
The Institute of Chemical and Engineering Sciences (ICES) is a member of the Agency for Science, Technology and Research (A*STAR). Established in 2002, its mission is to carry out world class scientific research, to develop novel technology and to nurture creative scientists and engineers to support economic growth in Singapore and to make a positive difference to society. The research area covers chemistry and chemical engineering science, combined with advanced analytical characterisation and measurement to develop state of the art technology for the petrochemical, general chemical, fine chemical and pharmaceutical industries.
For more information, please visit Institute of Chemical and Engineering Sciences (ICES)
About the Experimental Power Grid Centre (EPGC)
The EPGC is a programme under A*STAR's Institute of Chemical and Engineering Sciences, with the mission to undertake research and development activities in defined core areas for intelligent and decentralised power distribution, interconnection and utilisation, and to promote quick adoption and implementation of innovative technologies. These activities will foster collaboration with A*STAR's research institutes, universities, industry and Singapore's public agencies, to which EPGC will offer:

Research excellence in core areas (Intelligent/decentralised power distribution networks, Control and management of distributed energy resources, Smart and interactive energy utilisation)
Advanced Lab facilities and tools
High value-add R&D activities integrated in A*STAR framework and capable of delivering proof of concept prototypes
The benefit from working together with partner agencies to facilitate test bedding and technology trials of developed products, in the "Singapore as a living lab" framework.
###