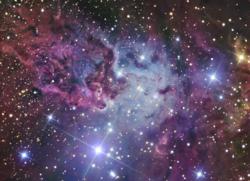 The lavish natural shapes and colors of astronomical objects are profoundly elegant and inspirational.
Tampa, Florida (PRWEB) October 11, 2011
Stocktrek Images, a global leader in specialty stock imagery, presents an extensive collection of astrophotography depicting astronomical objects of the deep sky in the form of art.
Astrophotography gives the ability to image deep sky objects invisible to the human eye such as dim stars, galaxies and nebulae, using optical telescopes and techniques to collect light photons. In the infinite universe, modern telescopes reveal many countless wonders and beauties of the universe. Astrophotographers are able to capture these dark unknown immensity of the heavens and turn them into into vibrant, rich and masterful pieces of art.
Stocktrek Images covers a complete range of astronomical phenomena, from the well-known and iconic to the more mysterious and intriguing. All image creations are captured with careful attention to detail and superb quality.
"Astrophotography combines the power of science with the aesthetic appeal of art, and we are privileged to be able to represent so many talented artists offering such a diverse selection of aesthetically-driven astroimages," says Ryan Rossotto, President of Stocktrek Images. "The lavish natural shapes and colors of nebulae, galaxies and other astronomical objects are profoundly elegant and inspirational, motivating people to learn more about our magnificent universe."
Images are taken from both back yard observatories and professional observatories worldwide, representing some of the most talented photographers around the world using a variety of techniques, including the likes of Robert Gendler, Jay GaBany, and Rolf Geissinger.
Visit stocktrekimages.com to explore a photographic exploration of the cosmos, encompassing the entire spread of space and time, beginning at Earth and ending at the outer edges of the universe.
Social Media
Stocktrek on Twitter: @StocktrekImages
Stocktrek on Facebook: StocktrekImages
About Stocktrek Images:
Stocktrek Images is a premier purveyor and distributor of powerful royalty-free and rights-managed stock photography highlighting all facets of Earth, the Armed Forces, Space Exploration, Underwater Photography and Prehistoric Era content. Stocktrek maintains a special focus on unique images of military operations around the world and astronomical images of the universe, representing the work of talented photographers and digital artists from around the world. For more information, visit http://www.stocktrekimages.com
###