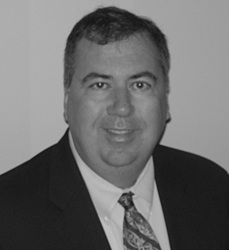 "We had strong performance across the board in Q3 that resulted in revenue, customer and product growth. We look forward to building upon this foundation to produce future successes." Pat Goepel, CEO, Asure Software
Austin, TX (PRWEB) November 9, 2010
Asure Software (NASDAQ: ASUR), a leading provider of workforce management software, today announced a successful Q3 in which the company added 275 direct customers, increased revenue by 7% over the same period last year, and delivered key product enhancements for both the iEmployee and NetSimplicity suite of solutions.
"We had strong performance across the board in Q3 that resulted in revenue, customer and product growth," said Pat Goepel, Chief Executive Officer for Asure Software. "The demand for both the iEmployee and NetSimplicity solutions continues to expand as does our commitment to investing in each product line to meet our customers' needs. I'm proud of what the company has accomplished and look forward to building upon this amazing foundation to produce future successes."
Driving Business Growth through New Customer Adoptions
In Q3, Asure Software realized phenomenal customer growth for iEmployee and NetSimplicity. iEmployee customer implementations rose 36% with the addition of 22 new direct customers including The National Association of Public Schools, The Boys and Girls Club of America, The United Labor Agency and International Paper. NetSimplicity's revenue grew 12% over the same period last year with the addition of 47 new direct customers including Samsung, Raytheon, Carnegie Mellon, Zenith Optimedia, Columbia Ship Management, and Vector Resources. In addition, after just six months of terminating its partnership with Ceridian, Asure Software successfully converted more than 210 indirect customers into direct customers.
With more than 3,500 customers worldwide now, Asure Software is serving the workplace optimization needs of companies spanning a variety of industries including legal, advertising and marketing, corporate, finance, government, healthcare, education and nonprofit.
Delivering Product Enhancements to Meet Customer's Diverse Needs
To meet its customers growing business needs, Asure Software made several key product enhancements to its iEmployee Suite of Time and Attendance solutions and NetSimplicity's Room Scheduling and Resource Management solutions.
In Q3, iEmployee released a new Time Clock for small to mid-sized organizations, enhanced the product's reporting capabilities, and created additional payroll interfaces to support its customer base. NetSimplicity released the next version of its room and resource scheduling solution, Meeting Room Manager 8.3. The latest release includes enhanced Active Directory integration capabilities including hierarchical resource structure support, updates to the Room Reservation touch screen LCD panel application and several performance improvements.
Asure Software's solutions including Time and Attendance Tracking from iEmployee and Room Scheduling and Resource Management from NetSimplicity enable organizations to run more efficiently, increase worker productivity and reduce costs. Each suite is offered as cloud based applications providing organizations with easier management and valuable savings in time, money and resources.
To access more information about Asure Software's Q3 performance, please visit http://www.asuresoftware.com/investor-relations.
For more information about iEmployee, please visit http://www.iemployee.com. You can also connect with iEmployee through the company Blog, LinkedIn or Twitter.
For more information about NetSimplicity, please visit http://www.netsimplicity.com. You can also connect with the company through their Blog, LinkedIn or Twitter.
About Asure Software
Headquartered in Austin, Texas, Asure Software (ASUR), empowers small to mid-size organizations and divisions of large enterprises to operate more efficiently, increase worker productivity and reduce costs through a comprehensive suite of global cloud based workforce management software and services. Asure's market-leading suite includes products that optimize workforce time and attendance tracking, benefits enrollment and tracking, pay stubs, W2 documentation, and room scheduling solutions focused on meeting rooms, equipment and other shared resources. With additional offices in Warwick, Rhode Island, Vancouver, British Columbia, and Mumbai, India, Asure serves 3,500 customers around the world. For more information, please visit http://www.asuresoftware.com.
"Safe Harbor" Statement under the Private Securities Litigation Reform Act of 1995:
Statements in this press release regarding Asure's business which are not historical facts are "forward-looking statements" that involve risks and uncertainties. Such risks and uncertainties could cause actual results to differ from those contained in the forward-looking statements.
# # #