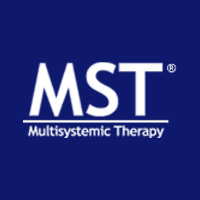 Her commitment to making a positive impact in the lives of at-risk youth is worthy of recognition and we were honored to present her with this award
Monroe, Louisiana (PRWEB) March 11, 2013
MST Services honored Leah Bottoms with an award for her dedication to Louisiana's juvenile justice system. Bottoms received a Sustained Excellence Award (ESSY) in the therapist adherence category for her work to better the lives of chronic juvenile offenders. MST Services, the organization that presented the award, administers the global dissemination of the treatment model known as Multisystemic Therapy, commonly referred to as MST. MST is internationally recognized for being one of the world's most effective treatment models for serious, violent and continual juvenile offenders.
The ESSY is given on an annual basis to therapists who have demonstrated creative, out-of-the-box thinking, persistence and dedication to accomplish positive outcomes for youth and their families undergoing MST. Awards are based on feedback from the families about their experience with MST and are presented to those teams and therapists that rank in the top one percent among their peers in 12 different countries.
"Leah has been instrumental in offering MST within her community," said Joe Boggs, executive vice president for MST Services. "Her commitment to making a positive impact in the lives of at-risk youth is worthy of recognition and we were honored to present her with this award."
Currently a MST family therapist at the Center for Children and Families, Bottoms provides high-quality MST services to youth and families with complex clinical, social and educational problems. Throughout her occupational career, she has had an array of experience in several fields which has allowed her to enhance skills in the counseling arena working with adults and adolescents.
Bottoms received her bachelor's degree in psychology at Texas A&M University in and a master's degree in social work from the University of Texas at Austin. She has worked for MST Services since 2010 and currently resides with her family in Dodson, Louisiana.
About MST Services
MST Services' mission is to help communities implement Multisystemic Therapy (MST) with adherence to the treatment model to improve the lives of youth with anti-social behavior and their families. For more information, visit http://www.mstservices.com, http://www.facebook.com/mstservices and http://www.twitter.com/mst_services.