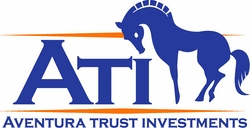 In targeting solid investment opportunities offering real collateral, investing in the fund means not exposing any money to the vagaries of either the US or international stock markets
Miami, FL (PRWEB) April 7, 2008
Aventura Trust Investments' newest fund, ATI Premier Equity Group, is set to become the smart investor's safe port in uncertain times. While there are thousands of competing funds, ATI Premier Equity Group promises to shield high net worth investor's capital from the turbulent residential real estate market.
With extensive experience serving a diverse national and international clientele, Aventura Trust Investments' newest fund stands out. "In targeting solid investment opportunities offering real collateral, investing in the fund means not exposing any money to the vagaries of either the US or international stock markets," said Aventura Trust Investments CEO, Hamed Elbarki.
At the same time, investors can expect higher return than those promised by typically safe bond investments. It's the best of both worlds: safe and with excellent returns.
For a minimum initial investment of $500,000, high net worth investors can tap in to Aventura Trust Investments' unique expertise: offering a range of secure, yet aggressive, investment vehicles, of which ATI Premier Equity Group plays a key role.
The ATI management team has over twenty years experience generating loans; the new fund will focus on a diverse range of investment vehicles, including over-collateralized commercial finance, asset purchase, over-collateralized international finance, and international "Triple A" U.S. government insured loan products. The firm's new ATI Premier Equity Group fund offers investors the following clear strengths:

Investors' funds will be held for a maximum of five years
No connection to the residential real estate market
Investments neither dependent on U.S. or international stock markets outcomes
Aggressive investment vehicle with continual hands on approach
Tangible collateral allowing for 'real' investment security
Principal and interest-protected investments
Extensive experience with international client base
Contact the company today and see how the ATI Premier Equity Group fits in your portfolio.
Contact:
Grant Hemingway
Aventura Trust Investments
305-466-3767
grant@aventurafinance.com
###