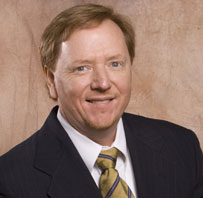 The law should help ensure that people who insist on keeping dangerous dogs now will be held responsible for the harm these animals cause.
Atlanta, GA (PRWEB) May 26, 2012
Atlanta dog bite lawyer Bruce R. Millar says the new "Georgia Responsible Dog Owner Act" places important responsibilities on dog owners that should protect Georgia residents from dangerous and vicious dogs while ensuring legal relief for those who are attacked.
"If a dog that has been declared 'dangerous' or 'vicious' harms someone, the owner now bears substantial liability for failing to properly contain the dog," said Millar, a partner in the Atlanta personal injury law firm of Millar & Mixon, LLC.
"The law should help ensure that people who insist on keeping dangerous dogs now will be held responsible for the harm these animals cause," said Millar, whose firm's Atlanta dog bite attorneys represent clients across Georgia.
Signed into law on May 3, the new law defines a "dangerous" dog as one that bites a person and causes a substantial puncture wound, aggressively attacks, poses an imminent threat of serious injury to a person or kills a pet while off the owner's property.
A "vicious" dog is defined by the law as one that has seriously injured or killed a human. A judge may order a vicious dog euthanized.
The law sets requirements for how dangerous or vicious dogs must be penned on the owner's property or controlled while away from the owner's property. People convicted of certain felonies may not own a vicious dog, and no one may keep more than one vicious dog at a single residence.
The law makes exceptions for police dogs, military dogs, herding dogs and other working dogs.
A dog owner would face a year or more in prison and at least a $5,000 fine if their dog injures someone on a second occasion.
Additionally, the law requires owners of "vicious" dogs to maintain a minimum of $50,000 of liability insurance.
Millar said the new regulations create multiple layers of liability for the animal's owner in the event of a dog attack. The liability insurance requirement, if met, would ensure the availability of funds to help compensate a victim for medical expenses and other losses.
"The new law is a significant and appropriate step forward," Millar said. "The law now protects people if it is followed correctly and, when the law is ignored, it provides opportunity for victims of negligence to recover damages for their pain, suffering and expenses."
Still, Millar said, establishing liability and securing proper compensation after a dog attack is complicated. Anyone who has been injured by a dog should contact a dog bite attorney experienced in Georgia courts, he said.
"Animal attacks that cause serious injury are often fast and terribly violent, and their consequences can be severe and long-lasting," Millar said.
"Establishing exactly what happened in an animal attack requires a thorough investigation," he continued. "And making a court or an insurance company understand the physical and psychological damages and expenses of a dog attack requires someone who has been successful in these kinds of cases before."
About Millar & Mixon, LLC
The Atlanta personal injury law firm of Millar & Mixon, LLC, based in Atlanta, GA, focuses on representing persons injured in car, truck, motorcycle, bus and other motor vehicle accidents. The firm also handles DUI cases, slip and fall injuries and animal attacks and bites, among other personal injury claims. Since 1993 Atlanta attorney Bruce Millar has obtained judgments and settlements exceeding $60 million for his clients.
The firm represents Georgia accident and injury clients throughout the Atlanta metropolitan area and the state of Georgia, including Jonesboro, East Point, North Atlanta, Sandy Springs, Forest Park, College Park, Decatur, Roswell, Marietta, Peachtree City, Fayetteville, Riverdale, Lawrenceville, Athens and Macon. For more information, call (877) 475-7015 or contact the firm through its online form.