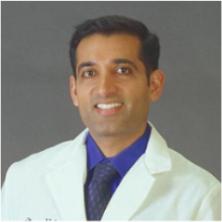 Most of my female patients can detect a spectrum of hues much better than most of my male patients
Atlanta, GA (PRWEB) September 17, 2012
Dr. Farooq Ashraf, board certified ophthalmologist in Atlanta, just published a study on his website about the differences between men and women when it comes to perceiving images. The study discusses how researchers compared vision in male and female participants and found that the males couldn't discriminate between colors as best as the females could; however, the males were more sensitive to detail and rapid movement than the females were. From their findings, the researchers concluded that the way women and men perceive images and colors is linked with how the male and female brains are wired.
As someone who has been specializing in vision for many years, Dr. Ashraf describes how he has detected vision differences across his male and female patients multiple times: "Most of my female patients can detect a spectrum of hues much better than most of my male patients," states Dr. Ashraf, confirming theories pertaining to this study. "What's interesting is these vision discrepancies are found to be a result of different brain makeups in males and females, which just emphasizes the strong influence of nature versus nurture."
Fascinated with the study of eyes and vision, Dr. Ashraf helps people see clearly by performing LASIK surgery everyday at his facility in Atlanta and his clinic in Dubai. Dr. Ashraf has a very prestigious academic background, from performing his ophthalmology residency at George Washington University to his advanced training in corneal and refractive surgery at Johns Hopkins, which is ranked as one of the top academic institutions in the United States.
Dr. Ashraf has performed more than 40,000 laser eye surgeries and continues to satisfy his patients with his precision, experience and knowledge. At the Atlanta Vision Institute in Georgia, Dr. Ashraf utilizes only the most advanced technology and equipment for every diagnosis, exam and surgery. If you're interested in more information about Dr. Ashraf, visit the Atlanta Vision Institute website or call 770-622-2488.