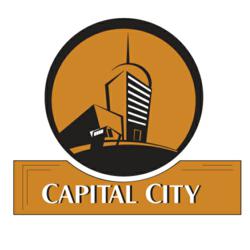 We really pride ourselves in having a wide range of beverages and helping people get what they're looking for right away
Atlanta, GA (PRWEB) November 08, 2012
Premiere Atlanta wine store, Capital City Package, advertised its Sunday and Monday specials to clients via e-newsletter. On the days of November 4th and 5th, the store had great specials on Ketel One Vodka, Crown Royal, Dewar's Blended Scotch, Tito's Vodka and Glenfiddich 12 year single malt scotch. "We offer periodic discounts on a scotch like Dewars or a vodka like Ketel One," says Mike Merson, manager of Capital City Package.
Capital City Package has a very fine selection of wine, liquor and beer at the most affordable prices. In addition, the store also carries cigars, liqueurs and mixers. "We're here to help people with everything from getting the right products for a party to just finding a great after-dinner drink," says Merson. "We've got what you need or we'll help you find it."
Capital City Package was established in 1968 and has been one of Atlanta's greatest beverage destinations since. Capital City has a very knowledgeable and experienced management team that helps its clients find whatever they need. Capital City recently upgraded its website and offers all of its featured product bottles with descriptions and prices online. "We wanted people to have a convenient way of looking through our selection," says Merson. "We really pride ourselves in having a wide range of beverages and helping people get what they're looking for right away."
Capital City Package is conveniently located near the corner of Howell Mill Road and Collier. The management team of Capital City has over 100 years of beverage experience to help serve the people of Atlanta and other locations as well. "We had someone from Great Britain find us online and call us to purchase a specific bottle that we had in stock," states Merson.
If you would like more information on Capital City Package of Atlanta, call 404-351-7579 or visit http://www.capitalwineandliquor.com.