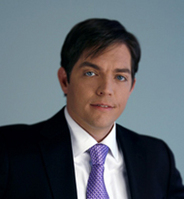 Atlanta, GA (Vocus) August 10, 2010
Kalos: The Atlanta Center for Facial Plastic, Reconstructive & Laser Surgery introduces the first comprehensive, office based, Mohs skin cancer reconstructive surgery clinic to Atlanta and the greater metropolitan area. Mohs surgery is performed by specialized dermatologists to remove the skin cancer with a greater than 99% cure rate. After the tumor is removed, there are several options for closure of the defect.
Almost all Mohs surgery is performed under local anesthesia in the comfort of an office setting without the need for an operating room. Insurance will pay for a plastic surgeon to perform the reconstruction no matter how simple or complex the closure is. Benjamin C. Stong MD at Kalos has extensive, highly specialized training in complicated Mohs skin cancer reconstruction, and he provides a complete range of reconstructive options for patients seeking the absolute best outcomes from Mohs skin cancer removal surgery.
With a very high volume Mohs reconstructive practice, all closures, no matter how complicated, including: paramedian forehead flap reconstruction, tissue expansion, Gillies fan flap and Karapandzik flap lip reconstructions, eyelid reconstruction, cartilage grafting, melolabial cheek flaps, scalp reconstructions, full thickness nasal reconstructions, and cervical rotation advancement flaps can be performed in the comfort of a beautiful, peaceful office on the same day as the Mohs procedure avoiding the need for a hospital or ambulatory surgery center.
With the use of local anesthesia and oral sedation there is almost no defect in the head and neck that requires a patient to be put to sleep to have the closure performed safely and comfortably. With hundreds of complicated Mohs reconstructive procedures performed in the office setting, Dr. Stong has the experience and techniques to repair complex defects in the face and avoid the need for a cold, impersonal operating room.
Many patients are often unprepared for the overall surgical experience and recovery process. The biggest concern of most Mohs surgery patients is being put to sleep for the reconstruction and the quality of the reconstructive result following tumor removal. Kalos: The Atlanta Center for Facial Plastic, Reconstructive & Laser Surgery and Dr. Stong routinely perform pre-surgical consultations to explain the reconstructive options and prepare the patient for the recovery process prior to undergoing Mohs surgery. Pre-surgical consultation with a plastic surgeon is covered under most insurance plans, and is available to all patients who wish to get the opinion of an experienced Mohs reconstructive plastic surgeon and a better understanding of the healing process following removal of skin cancer. Many Mohs surgery patients also desire consultation for effective skin rejuvenation and facial plastic surgery procedures such as rhinoplasty, facelifts, laser skin resurfacing, and eyelid lifts for facial rejuvenation and improve ones appearance. Kalos offers a comprehensive range of medical grade skin care products, laser surgery, and facial plastic surgery procedures to support our patients' needs.
Insurance only covers a single reconstructive effort. It is important to find a plastic surgeon with significant experience to perform a Mohs closure to achieve the absolute best outcome. Additionally, Mohs surgery patients wish to avoid the inconvenience of waiting for days for either a hospital or an ambulatory surgery center operating to become available as well as the lingering after effects of anesthesia. The best outcomes from Mohs surgery involve a team of two separate surgeons: a dermatologist to remove the tumor and a plastic and reconstructive surgeon to perform the closure with each being highly skilled in their respective portion of the procedure. The ability to offer patients a completely office based Mohs reconstructive surgery center is unique and geared towards exceptional convenience and customer service.
# # #