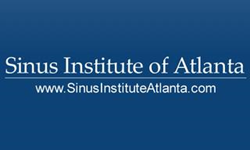 I'm thrilled with the NuVent™ system, and I'm equally thrilled to be able to share what I know about the system with other ENT physicians.
Atlanta, Georgia (PRWEB) September 09, 2015
It's been a year since Medtronic Surgical Technologies launched the NuVent™ BalloonSinus Dilation System, and Atlanta ENT doctor, Pradeep K. Sinha MD, PhD, FACS, has had a lot of success with this breakthrough technology. This week, Medtronic announced its launch of a new Visiting Surgeon Program (VSP), aimed at educating physicians about the NuVent™ system. Dr. Sinha's practice, Sinus Institute of Atlanta, was selected as the first VSP site in the country.
"The goal of the VSP program is to facilitate a peer to peer learning environment for a visiting surgeon who is interested in learning best practices for incorporating NuVent™ into an office setting," states Katie Carpenter, Global Product Manager for Medtronic, Inc.
Surgeons from across the nation and around the world are invited to contact Dr. Sinha's office to schedule a time to visit the Sinus Institute of Atlanta. VSP participants will be able to observe Dr. Sinha performing Balloon Sinuplasty™ using the NuVent™ Sinus Dilation System, and receive instruction from Dr. Sinha and his staff regarding areas such as anesthesia protocol, exam room equipment, staff training techniques and patient flow.
The NuVent™ Balloon Sinus Dilation System allows surgeons to navigate through the sinuses more accurately during Balloon Sinuplasty™ surgery, confirming anatomy before balloon placement. "With the NuVent™ system, I can precisely locate structures in the sinus and place the instruments needed to open blocked passages," explains Dr. Sinha. "I can perform procedures faster, with a lower risk of complications, and I can operate on more complex sinus problems more easily."
Dr. Sinha continues: "I'm thrilled with the NuVent™ system, and I'm equally thrilled to be able to share what I know about the system with other ENT physicians. The Visiting Surgeon Program will be a great teaching opportunity, and a good way to get the word out about this innovative new tool."
About the Sinus Institute of Atlanta:
The Sinus Institute of Atlanta is a division of the Atlanta Institute for ENT, which was founded by Dr. Pradeep Sinha. Dr. Sinha is board certified in otolaryngology, the study of ear, nose and throat, as well as plastic and reconstructive surgery of the face. The Sinus Institute of Atlanta specializes in Balloon Sinuplasty™, a nonsurgical, outpatient procedure that is used to alleviate chronic sinusitis cases and symptoms. Dr. Sinha was one of the first ENT specialists trained in Balloon Sinuplasty™ and has performed more Balloon Sinuplasty™ procedures than any other ENT doctor in the Southeast. For more information, visit http://sinusinstituteatlanta.com/