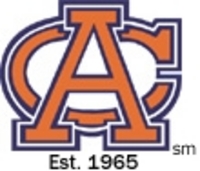 Our customers appreciate that we are standing next to them, cheering their children on.
Atlanta, GA (PRWEB) September 21, 2010
For the second year in a row, Jim Ellis Chevrolet of Atlanta is partnering with Atlanta Colts at Murphey Candler Park to provide the league's players and coaches with equipment, a monetary donation, and a chance to raise up to $10,000.
In support of Atlanta-area youth, Jim Ellis Chevrolet will provide Atlanta Colts with football and cheerleading kits filled with equipment bags, water coolers, coaches' clipboards, and t-shirts. Also, thanks to the dealership and other participating area Chevrolet dealers, league members will have a chance to attend a Chevy Youth Football Instructional Clinic taught by experienced players and instructors.
Offering additional support to the community, the Atlanta Colts will have the opportunity to raise as much as $10,000 through a fundraising opportunity where a new Chevy Equinox will be given away. Jim Ellis Chevrolet and other Atlanta-area Chevrolet dealerships in the Southeast Region of the country are donating the Equinox to the participating leagues. One-hundred percent of the proceeds go directly to the participating leagues, and they can use the funds in any way they choose. Some of the leagues have reported they plan to grant scholarships to families who cannot afford to enroll their children in the league, while others have said they will use the funds to improve fields and equipment.
"In keeping with the longstanding Jim Ellis tradition of community involvement, the Chevy Youth Sports programs help by bringing additional funding and resources to the interests of local families," says Mark Frost, General Manager of Jim Ellis Chevrolet. "Our customers appreciate that we are standing next to them, cheering their children on. The proximity of Murphey Candler to our dealership definitely makes it a neighborhood activity."
2010 is the second year for the Chevy Youth Football program, which is modeled after the highly successful Chevy Youth Baseball program which has been carried out in communities across the Southeast for the last four years.
About Chevrolet
Chevrolet is a global automotive brand, with annual sales of about 3.5 million vehicles in more than 130 countries. Chevrolet provides consumers with fuel-efficient, safe and reliable vehicles that deliver high quality, expressive design, spirited performance and value. In the U.S., the Chevrolet portfolio includes: iconic performance cars, such as Corvette and Camaro; dependable, long lasting pickups and SUVs, such as Silverado and Suburban; and award-winning passenger cars and crossovers, such as Malibu, Equinox and Traverse. Chevrolet also offers "gas-friendly to gas-free" solutions including the Cruze Eco and Volt, both arriving in late 2010. Cruze Eco will offer up to 40 mpg highway while the Chevrolet Volt will offer up to 40 miles of electric, gas-free driving and an additional 300 miles of extended range (based on GM testing; official EPA estimates not yet available). Most new Chevrolet models offer OnStar safety, security, and convenience technologies including OnStar Hands-Free Calling, Automatic Crash Response, and Stolen Vehicle Slowdown. More information regarding Chevrolet models, fuel solutions, and OnStar availability can be found at http://www.chevrolet.com.
About Jim Ellis Chevrolet: Jim Ellis Chevrolet is an award-winning Atlanta area Chevrolet dealership carries everything from the best-selling Chevy Malibu to work trucks like the Silverado. Mr. Goodwrench service specialists are available for all GM cars and trucks, including Pontiac and Saturn. To learn more please visit the Jim Ellis Chevrolet website.
# # #