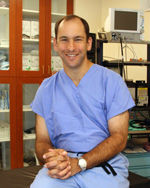 This special is a great start to getting the bikini body people desire just in time for the summer
Atlanta, GA (PRWEB) March 21, 2013
Dr. Mark Deutsch of Perimeter Plastic Surgery, an Atlanta plastic surgery clinic, recently announced a liposuction special via the clinic's e-mail list. The special includes a complimentary consultation; for further details, those interested should call Perimeter Plastic Surgery, at (770) 461-4824 or visit the website to read Dr. Deutsch's credentials, see before and after pictures, see details about mommy makeovers and to learn more about liposuction, tummy tucks, breast implants, and injectables.
Liposuction is optimal for those who have achieved their desired weight through diet and exercise but wish to sculpt stubborn problem areas that are difficult to improve through exercise. Liposuction is an outpatient surgery that removes unwanted body fat. Liposuction can be performed on any part of the body, but people often get liposuction on the following areas: the abdomen, flanks, thighs, arms and neck.
Good candidates for liposuction are those that do not wish to achieve major weight loss through the procedure; it is best for those that have achieved their target weight loss through diet and exercise and need extra help completing their transformation. Liposuction patients can resume exercise two to three weeks after having the procedure, and the recovery process from having liposuction can be minimal, though patients can expect bruising and swelling. Good candidates for liposuction do not have any major health issues or complications, and the best way for people to determine if they are good candidates for liposuction is to consult a cosmetic surgeon.
"This special is a great start to getting the bikini body people desire just in time for the summer," says Dr. Deutsch.
Dr. Mark Deutsch is the founder Perimeter Plastic Surgery and a top plastic surgeon in Atlanta. He is board certified by the American Board of Plastic Surgery, and performs a variety of cosmetic and reconstructive surgeries. In addition to his work in the states, he travels annually to South America to perform volunteer procedures. For more information, please visit http://www.perimeterplasticsurgery.com.