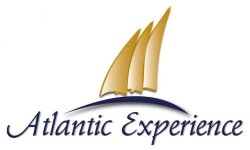 Las Vegas, Nevada (PRWEB) March 19, 2013
Atlantic Experience is one of the most elite travel clubs in the industry because of this company's dedication to customer service and affordable vacation packages, which is why members are looking forward to the Spring Break deals for 2013. The Gran Canaria Playa Del Ingles is a beautiful place that many vacationers want to visit every year, and with exclusive deals from the Atlantic Experience, this destination has become affordable for a Spring Break getaway.
Atlantic Experience is focused on providing members with the most affordable vacations to the most desired locations, like that of Gran Canaria Playa del Ingles. This is a beach located in the exclusive area of the Gran Canary Islands, which is a destination that hits the top ten most traveled beaches annually. There are white sand dune beaches, crystal clear water, and resorts that will take any traveler's breath away. Atlantic Experience has access to unused inventory at some of the top resorts in the area, so members can contact this travel club to see what affordable deals they can take advantage of.
Atlantic Experience recommends that members book Spring Break trips to the Gran Canaria Playa del Ingles as soon as they get their travel dates, because this travel club can't guarantee that there will be space available. Many travelers look to travel to exotic beach locales every year, which is why the resort inventory at any Playa del Ingles beach resort is limited. However, the deals through this travel club are some of the most affordable in the industry, and are located at some of the most sought after resorts. This area offers beach activities, shopping, and relaxing excursions that will suit all need. Vacationers that are interested in traveling to the Gran Canaria Playa del Ingles, should book their trips now so that they don't miss out.
Atlantic Experience travel club has more than two decades in the travel industry, which is why this exclusive vacation club can provide the best deals. Anyone that is interested in getting the best travel deals this year, should look no further than booking travel accommodations through the Atlantic Experience travel club.
****
Atlantic Experience Contact Information:
C.C. Atlantic Beach Club
Paseo Costa Canaria s/n
35100
Playa del Ingles
Gran Canaria
Telephones: +34 928561332 | +34 928561188
Email: office@atlanticexperience.com
Website: http://www.atlanticexperience.com