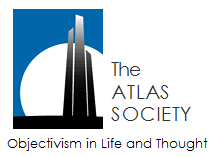 http://www.atlassociety.org/atlas-shrugged-movie-capital-campaign
Washington, DC (PRWEB) March 26, 2013
The Atlas Society announced today that it will work with Atlas Productions, LLC, on Atlas Shrugged Part 3, the third and final installment of the Atlas Shrugged movie trilogy. Atlas Productions has officially greenlit the film, with principal photography to begin later this year.
The movie trilogy follows the three-part structure of Ayn Rand's epic 1957 novel, ATLAS SHRUGGED. Atlas Shrugged Part 3 takes place in a near future dystopian United States with the nation's economy quickly approaching collapse. While overreaching government regulations persist in strangling the country's few remaining entrepreneurs, society's most productive continue to mysteriously disappear. One man has the answer. Some will stop at nothing to control him. Others will stop at nothing to save him. Who is John Galt?
David Kelley, founder of The Atlas Society and an expert on the philosophical themes of Atlas Shrugged, will consult on the script, as he did for Parts 1 and 2.
The producers have tapped four time Emmy® award-winner Duncan Scott as the film's screenwriter along with Brian O'Toole. Both Scott and O'Toole worked on Part 2. Scott also worked extensively with Rand on the restoration and editing of the classic motion picture We the Living, based on Rand's novel of the same title.
"We're thrilled to have Duncan and Brian back. Having sat shoulder-to-shoulder with Rand, no one else could do what Duncan can when it comes to adapting Atlas. His unmatched experience and his incredible depth of knowledge regarding Atlas are absolutely invaluable," stated Producer John Aglialoro.
"The challenge," says Kelley, "is to create a narrative in Part 3 that stands on its own but also builds on the larger narrative of the trilogy and brings it to a climax. With his deep knowledge of Rand's work, Duncan is the writer to meet that challenge."
Aglialoro's company produced and distributed Parts 1 and 2, and has set a USA theatrical release for Part 3 in the Summer of 2014. Parts 1 and 2 are now currently available on DVD and internet download.
Producer Harmon Kaslow said, "Our number one goal with Part 3 is to pull the prescient message of Atlas off of the page and project it clearly onto the screen. Ayn Rand drew incredibly sharp archetypes with stark backdrops. Our goal with Part 3 is to bring these characters to life as accurately as possible and celebrate Rand's message."
While Parts 1 and 2 were filmed in and around Los Angeles, Kaslow reports that Part 3 will probably be filmed on location on the East Coast. "For Part 2, filming in California added about 20% to our production costs."
"We are thrilled to be involved with the completion of The Atlas Shrugged trilogy, " stated The Atlas Society's CEO Aaron Day. http://www.atlassociety.org/atlas-shrugged-movie-capital-campaign
TAS has worked with the film producers on the scripts, promotion, advance screenings, and film-related educational material, student programs, and activism projects. To expand these activities, and take advantage of the opportunity to promote the ideas of Atlas Shrugged, TAS seeks to raise a total of $1 million in special contributions.
To learn more and contribute to The Atlas Society's Atlas Shrugged Capital Campaign, please visit http://www.atlassociety.org/atlas-shrugged-movie-capital-campaign.
About Atlas Productions, LLC
Atlas Productions, LLC. was formed by John Aglialoro as a motion picture studio to produce and distribute movies including the trilogy of Ayn Rand's epic novel, Atlas Shrugged. For more information, visit http://www.AtlasShruggedMovie.com.
Official Trilogy Web Site: http://www.AtlasShruggedMovie.com
Official Atlas Shrugged Community Forum: http://www.GaltsGulchOnline.com
About The Atlas Society
The Atlas Society (TAS) develops and promotes open Objectivism: the philosophy of reason, individualism, achievement and freedom. Objectivism was founded by Ayn Rand (1905-1982), the author of Atlas Shrugged and The Fountainhead, among other works. As the founders of open Objectivism, TAS believes that the philosophy is a body of knowledge open to expansion and revision, through rational inquiry and open discussion and debate. The organization's publications and programs reach a broad audience ranging from the general public to graduate students in philosophy. TAS is a 501(c)(3) nonprofit organization headquartered in Washington, D.C. For further information, visit the website at http://www.atlassociety.org.
FOR MORE INFORMATION CONTACT:
Aaron Day
Ard(at)atlassociety(dot)org
(617) 248-8990
1001 Connecticut Ave., Ste. 830
Washington, DC 20036