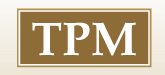 The DUI Defense Matters Colorado DUI and impaired driving blog provides critical information about the defense of DUI and impaired driving in Colorado
Denver, CO (PRWEB) April 24, 2013
DUI Defense Matters, Colorado DUI and impaired driving charges defense attorneys proudly announce the launch of their new DUI Defense Matters Blog and expansion of their practice to the Denver Metropolitan area and throughout Colorado.
About the DUI Defense Matters Blog:
The Colorado DUI and Impaired Driving Defense Blog provides critical information about the defense of DUI and impaired driving charges in Colorado. Included are useful articles about standard field sobriety tests, Colorado Felony DUI, Beating a Breath Test and Forced DUI blood tests. The DUI Defense matters blog is authored by Colorado DUI attorney Jake Johnson and is updated on a frequent basis to provide relevant information to individuals and families or friends of those charged with DUI and/or drug impaired driving offenses in Colorado.
About the expansion of DUI Defense Matters Colorado DUI and impaired driving practice:
DUI Defense Matters has expanded their practice and are now representing clients throughout the Metropolitan Denver area. Counties in these areas include: Denver County, Arapahoe County, Douglas County, Jefferson County, Adams County, Boulder County, Broomfield County, Gilpin County, Clear Creek County, Elbert County, Teller and southwest Weld County. This includes all District, County and Municipal Courts within these areas as well as attending administrative Drivers' License hearings.
About Colorado DUI Defense Matters
An alcohol or drug related driving charge requires immediate action to fully protect all the rights of individuals charged with a Colorado DUI or impaired driving charge. DUI Defense Matters Attorney Jake Johnson, has experience helping charged individuals with fighting Colorado DUI and impaired driving charges including: Colorado Driver's License Revocations, Alcohol Related Driving Offenses in Colorado and Drug Related Driving Offenses in Colorado. For more information about Attorney Jake Johnson and DUI Defense Matters, visit Colorado DUI Defense attorney practice areas or call 720-488-9586
####