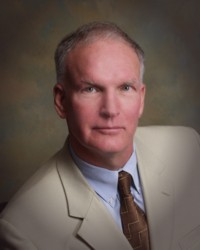 To assist with transforming incarcerated women into peacemakers is the most gratifying experience
San Francisco, CA (PRWEB) February 17, 2012
Douglas E. Noll and Laurel G. Kaufer have won the 2012 California Lawyer Attorney of the Year Award for their pro bono project, Prison of Peace. Prison of Peace provides communication, mediation, and peacemaking skills to inmates at Valley State Prison for Women, a maximum-security prison in Chowchilla, CA.
The California Lawyer Attorney of the Year Awards recognize lawyers throughout the state whose legal work made a profound impact in 2011, including 26 accomplishments in 20 areas of legal practice.
Kaufer and Noll, both professional Mediators created Prison of Peace, in late 2009, in response to a written request Kaufer received from Susan Russo. Russo, who is serving "life without parole," felt that mediation skills would help life and long-term inmates diminish the violence in their prison. The program began in early 2010.
Inmates who have gone through Prison of Peace training often experience dramatic personal transformations. Prison of Peace helps them discover or re-discover their own humanity, become aware of their own emotions, and begin to understand and reflect back the emotions of others. In learning peacemaking and mediation skills, they are taught how people evade personal accountability and how to morally re-engage those who have become morally disengaged. As a byproduct, they naturally re-engage themselves resulting in better relationships within the prison, and in some cases with their family members.
According to Warden, Walter Miller "Since the start of the Prison of Peace program the institution appears quieter and with less violence". Graduates of Prison of Peace de-escalate and resolve conflicts among fellow inmates and between inmates and staff, with written reports, when possible, documenting the completion of full Mediations, as well as numerous conflicts averted.
Through an intense, year-long training program, a group of inmates have now become Prison of Peace trainers and have been teaching their own workshops under the guidance of Kaufer and Noll, making Prison of Peace the first known internally sustainable prison Peacemaking program, a model intended to be shared with prisons across the Nation.
In recognition of their pioneering work, the first 15 women trained as Peacemakers and Mediators, were awarded the Southern California Mediation Association Cloke/Millen Peacemaker of the Year Award for 2010.
About Douglas Noll
Doug is a full time peacemaker and mediator, specializing in difficult, complex, and intractable conflicts. He is an adjunct professor of law and has a Masters Degree in Peacemaking and Conflict Studies. Mr. Noll is AV-rated and was a business and commercial trial lawyer for 22 years before turning to peacemaking. Doug is a founding board member of Mediators Without Borders, and the 2012 President of the California Dispute Resolution Council.
He is a Fellow of the International Academy of Mediators, a Distinguished Fellow of the American College of Civil Trial Mediators, a Diplomat of the California and National Academy of Distinguished Neutrals, a core faculty member of the American Institute of Mediation, and on the American Arbitration Association panel of mediators and arbitrators. Mr. Noll was one of the first U.S. mediators certified under the international mediator standards established by the International Mediation Institute. Doug is the author of Elusive Peace: How Modern Diplomatic Strategies Could Better Resolve World Conflicts (Prometheus, 2011), the winner of the international peace and justice book award.
About Laurel Kaufer
Recognized as one of Southern California's "Best Lawyers" in the field of Alternate Dispute Resolution, in 2010 and 2011 by U.S. News & World Report, Laurel Kaufer, transitioned from litigation to neutral practice in 1995. Kaufer, a Mediator and Arbitrator with ARC in Los Angeles, CA, is the immediate past chair of the California State Bar Association Standing Committee on Dispute Resolution, a Diplomat of both the California and National Academies of Distinguished Neutrals, and teaches in the Certificate Program for Mediation and Dispute Resolution at the University of California, Santa Barbara. Kaufer served for years on the Boards of the Southern California Mediation Association and Ventura County Dispute Services.
Following Hurricane Katrina, Kaufer founded the Mississippi Mediation Project to provide Conflict Resolution resources in hard hit areas of the state, strengthening their physical, cultural and economic renewal. A long-time consumer advocate on health insurance issues, Kaufer has recently taken her advocacy to a new level, promoting the use of appropriate conflict resolution systems in diplomatic and public policy arenas, through her participation in COP 15, the U.N. Climate Change Conference 2009, working on legislation creating a pre-foreclosure Mediation process in response to the housing crisis, as well as continuing her work in health-care, both as an independent consumer advocate and as an advisor to The Margolin Group.
For press inquiries contact Diane Dennis/Inspired Media/dianeden(at)centurytel(dot)net
###