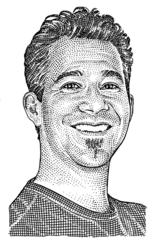 Algorithms are simply a step-by-step procedure for calculating data, but as many smart companies have realized, the literal minds of computers cannot predict human behavior when it comes to advertising effectiveness
New York, NY (PRWEB) March 12, 2013
C3 Metrics®, the leader in viewable impression technology, including the ability to see through iFrames and Full Funnel Attribution®, today announced that its Co-Founder Jeff Greenfield will present in London, 'A Common Sense Approach' to Attribution Algorithms for Media Measurement at Attribution on Trial on Thursday, March 14th at the IAB Offices.
Greenfield will discuss how the C3 Metrics approach to Attribution Modeling results in brands seeing an immediate improvement in their return on ad spend, when they abandon last click. Companies large and small are seeing the benefits of Attribution, as "the last-click standard misses the big picture", according to Twitter President of Global Revenue, Adam Bain as he spoke at the Adobe Summit. A documented case study of the C3 algorithm at work demonstrated a 75% increase in revenue for one advertiser with only a 12% increase in media spend.
The C3 algorithm mirrors that of Google and Twitter who are relying more on humans to decipher the mysteries of human behavior. "Algorithms are simply a step-by-step procedure for calculating data, but as many smart companies have realized, the literal minds of computers cannot predict human behavior when it comes to advertising effectiveness," said Jeff Greenfield, Co-Founder and COO of C3 Metrics.
Greenfield will join experts including Phil Macauley from Quantcast, Peter Falcone from Google, Greg Williams from MediaMath and Harley Norrgren from Infectious Media. The C3 Metrics data will be co-presented by Dora Michail from Yahoo! to Dr. Wing Yee Lee of Adobe and Pete Robins of Agenda 21.
For more information, visit:
http://www.iabuk.net/events/library/attribution-on-trial
To learn about the current state of ad viewability, technology and proposed industry standards that are addressing the issues, visit:
http://c3metrics.com/products/viewable-impressions-dviz/
To learn how the award winning C3 Metrics SaaS platform functions, visit:
http://c3metrics.com/how-it-works/