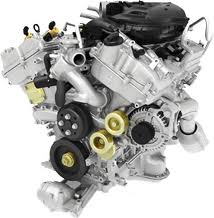 This range of 1.6 to 2.4 engines is expected to help companies installing these variants or owners of an Audi vehicle find a quality preowned replacement.
San Antonio, Texas (PRWEB) March 21, 2013
The Audi A4 was produced in 1994 under the direction of Volkswagen. The four-cylinder and six-cylinder engines produced for this vehicle series can be difficult to locate when not purchased through an import dealership. The GotEngines.com company has now added the Audi A4 engine for sale online to import vehicle owners. This range of 1.6 to 2.4 engines is expected to help companies installing these variants or owners of an Audi vehicle find a quality preowned replacement. Details can be found online at http://www.gotengines.com/audi/audi-a-4-engines.html.
Gasoline and diesel engines are produced by the Volkswagen group each year. Unlike domestic automakers relying solely on few engine types, the Audi brand has used more than one motor to capture the attention of vehicle buyers. The precision engineering inside German manufacturing plants has helped to keep the quality high for the engines produced.
Both turbo and non-turbo editions are produced for each engine series. These motor types now represent the import engines sold online to provide more variety for preowned Audi engines.
The Got Engines company has made several improvements to its inventory and website this year. This company now houses hundreds of different engine types in its expanded warehouse. Nearly all foreign and domestic brands are represented in the new warehouse editions. To ensure that pricing can be distributed faster, this company has recently added an online pricing center that is used by customers prior to sale. The hundreds of pages now added online serve as a main resource for research before an engine purchase is complete.
A recent price decrease for the used engines inventory held by this company was announced online at http://www.sfgate.com/business/prweb/article/Used-Engines-for-Sale-Now-Discounted-Online-at-4156311.php. This discount is one of the measures now added by this company to provide better pricing to customers.
Additional incentives like no cost shipping have been paired with this recent price drop for motors sold through toll-free number contact or online. This company frequently monitors the success of its programs and makes changes as needed to ensure better engine resources are available on the Internet.
About Got Engines
The year 2007 was the first launch online for the Got Engines company. More than six years of growth and development have been experienced by this company on the Internet. As one of the leading resources for preowned motors in North America, this company constantly improves the amount of inventory held on a weekly basis. Automaker engine types like Ford, GMC, Toyota, Honda, Plymouth, Chevrolet, Toyota and Audi are represented in the Got Engines inventory. This company provides easy options to order all of its inventory and provides one of the lowest pricing structures currently found offered from Internet engine retailers.