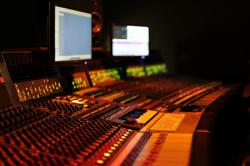 We are proud to offer that same finishing touch major label artists get, to talented musicians all over the world.
London, United Kingdom (PRWEB) January 13, 2012
Nevo Audio Mastering opens its virtual doors, allowing musicians worldwide to have their music professionally mastered by the same engineers and equipment previously reserved for major label artists with large budgets.
Nevo Mastering is an online mastering service of London-based Nevo Sound Studios - a high-end, high-profile music production facility. Founded by renowned audio engineer and software developer Yoad Nevo, Nevo Mastering is breakthrough service - allowing independent musicians from anywhere in the world to upload their songs, and have them mastered in London at a professional mastering studio by Yoad Nevo himself.
"Until today, if an independent musician on the other side of the globe wanted to have their music mastered by the same mastering engineer who mastered their favorite album, odds are, it was only a dream." says founder Yoad Nevo. "People put their heart and soul into making a record, so it's a great responsibility to be the person adding 'the finishing touch'. High quality mastering services have always been available to artists working with major labels. We are proud to offer that same finishing touch to talented musicians all over the world."
Yoad Nevo is a highly sought after Audio Engineer with 25 years of credits and credentials, including work on albums from Pet Shop Boys to Duran Duran, Girls Aloud, Sugababes, Bryan Adams and many more. For the past fifteen years Yoad has also been working for pro-audio leaders Waves Audio as a senior consultant and mastering software plugin-designer, where he secured several registered patents in the field of digital signal processing. He is one of the leading developers of Waves Audio's renowned Masters Bundle, used to master countless hit records. Yoad is the author of the popular book about music production and audio engineering Hit Record distributed worldwide by Hal Leonard.
Nevo Mastering is a high-end mastering facility in London. It is a division of Nevo Sound Studios, and is accessible online to musicians everywhere.
###