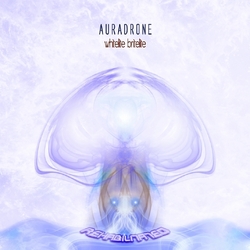 Imagine if the members of The Cure decided to replace lead singer Robert Smith with a sexy female vocalist...
Los Angeles, CA (PRWEB) May 19, 2009
It seems that electro-rock newcomers Auradrone have hit the sweet spot in an industry obsessed with electronic integration. Since releasing "Whitelite Britelite" earlier this year, their Internet visibility has skyrocketed, with song plays jumping to over 150,000 on their MySpace page alone. Influenced by icons such as Depeche Mode, Garbage, and Nine Inch Nails, the ever-growing interest is partly due to Auradrone's modern approach to the classic sounds that electronic fans crave. "Imagine if the members of The Cure decided to replace lead singer Robert Smith with a sexy female vocalist..." states RadioIndy's album review. Now hitting the three month mark since their debut, the band is announcing a new, digital-download remix album, slated for an official release this Memorial Day, May 25, 2009 via iTunes and CD Baby.
Appropriately titled "Whitelite Britelite: Rehabiltated", the remix EP presents seven new interpretations by seven uniquely talented international artists. From the bass-heavy production of U.S.A. headliner VibeSquaD to the experimental genius of French artist Severin24, the new versions translate the versatility of their original tracks through the creative, yet sound styling of each artist. The release also features work by the glitchy sound effects master Class Prez and electro-fusionist MIJO as well as indie artists Fred Traverso, Pyrotec, and Guillermo Silberstein.
As Auradrone's multi-talented founder and lead singer, Jon Mack was both energized and inspired by the new material. "Each artist has a truly unique approach," states Mack. "It's awesome to give our fans a taste of their talent... and a glimpse into the future of electronic music." Although the actress, model, and musician has simultaneously found herself cast in upcoming features such as "Saw VI", the latest collaborations were invaluable to her number one priority, the evolution of Auradrone.
For more information on Auradrone and each remix artist, visit the band's MySpace page at http://www.myspace.com/auradrone. For media and press inquiries, please email auradronepr (at) gmail (dot) com.
Notes to editors:
1.   Release date for 'Whitelite Britelite: Rehabilitated' by Auradrone - 25 May 2009
2. Debut Album "Whitelite Britelite" released 2 March 2009
3.   For more information, visit the Auradrone MySpace page at http://www.myspace.com/auradrone
4.   And Auradrone on CD Baby at http://www.cdbaby.com/all/auradrone and on iTunes at http://www.itunes.com/auradrone
5.   For media inquiries please e-mail auradronePR (at) gmail (dot) com
###