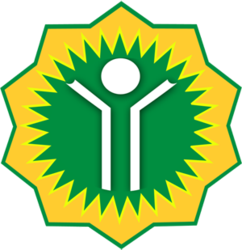 Aurametrix links symptoms with causes, helping people connect the dots to better health
Sunnyvale, CA (PRWEB) April 16, 2012
Aurametrix, Inc., a provider of health management solutions, today announced immediate availability of the Aurametrix personal health management system, a breakthrough analysis tool that accelerates the process of identifying variables that influence human health. The web-based solution is targeted for use by people who experience food sensitivities, allergies, or metabolic disorders, or who want to improve their diet and exercise to maximize their wellbeing.
"By using innovative computational methods and rich data sources to correlate symptoms with health determinants, the Aurametrix solution represents a bold step toward providing individuals cost-effective personal health management systems that complement traditional diagnostics," said Russ Altman, professor of bioengineering, genetics, and medicine and chairman, Department of Bioengineering at Stanford University.
"Functional disorders such as irritable bowel syndrome (IBS), though rarely life-threatening, trigger a variety of symptoms that can take both a social and economic toll on individuals," said Irene Gabashvili, founder and CEO of Aurametrix. "The Aurametrix personal health management system provides users unprecedented insight into health determinants based on automated analysis of local air quality and allergen levels, existing medical conditions, diet, exercise, and other variables. The system also draws inferences from aggregate analyses it performs every day. As the Aurametrix user community grows, so does the breadth and depth of the system's collective knowledge base, helping people connect the dots to better health."
Many ailments are difficult to diagnose because their symptoms can be triggered by a variety of factors in combination, including food types, stress levels, and environmental stimuli. Years of personal trial and error are often needed to link reactions with the underlying causes before diet and lifestyle adjustments can be made to alleviate the symptoms. The Aurametrix personal health management system is an easy-to-use, yet comprehensive analysis solution that lets people rapidly identify subtle cause-effect relationships that contribute, either positively or negatively, to their health. It helps individuals not only uncover conditions uniquely affecting their symptoms, but also fine-tune their diet and exercise levels over time so they can reach their optimal wellness plateaus.
About Aurametrix
Aurametrix, Inc. is a privately funded company headquartered in Sunnyvale, California using the latest advances in software and knowledgebase technology to provide next-generation web-based health management solutions. The Aurametrix personal health management system is a breakthrough analysis tool that lets people connect the dots to better health. For more information, please visit Aurametrix online at Aurametrix.com.