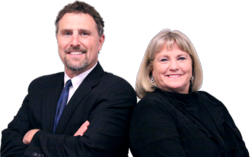 AUSTIN, TEXAS (PRWEB) March 19, 2013
Paul Colley Jr., an Austin car accident attorney from Colley & Colley, LLP, has filed a lawsuit against an Austin construction company on behalf of a motorcyclist who was injured at an intersection where the construction company had allegedly altered the flow of traffic.
The motorcyclist was injured in an accident with a vehicle attempting to turn onto US-290. According to court documents for the case, cause number D-1-GN-10-004449 in Travis County district court, the traffic signals at the intersection were malfunctioning, allegedly because of the construction company's negligence, and the view of intersection was obscured by construction equipment and materials.
According to the lawsuit's petition, the plaintiff in the case was severely injured by the traffic accident. The petition is asking for damages for past, present and future physical pain and suffering; past, present and future mental anguish; impaired earning capacity; reasonable and necessary medical expenses; physical impairment; physical disfigurement; and lost wages.
"This case is especially important to me," Colley said. "I ride motorcycles, and I know how important it is to be safe on the road. In this case, neither my client nor the driver of the other car had a full view of the intersection, and now my client will have to live with the consequences of that blocked intersection for the rest of his life."
To learn more about Paul Colley Jr., click here.
About Colley & Colley, LLP
Colley & Colley, LLP is a personal injury law firm in Austin, Texas. Its principal attorneys, Paul Colley Jr. and Susan J. Colley, have more than 50 years of combined experience in personal injury law and in that time have collected more than $50 million on behalf of their clients. Paul Colley Jr. is a board certified personal injury trial attorney and has been named a Super Lawyer in the field of personal injury and malpractice litigation since 2003. Susan J. Colley has devoted her career to helping victims of personal injury accidents.
###